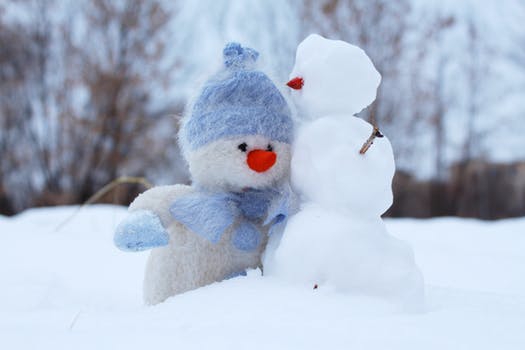 Even as the LORD whispered this title to me, I was not thrilled at all. I also whispered back to HIM, "People will not like this. They could even be offended." In our dialogue, HE was asking me, "Who is this season really about?"
Yesterday, a newly placed missionary was reminiscing about all the marvelous sights, sounds and experiences of this season. She was waxing line upon line. Abruptly, she had multiple emojis of crying and dismay. As she was running excitedly down memory lane, reality intersected her, and stopped her like a brick wall.
This Thanksgiving and Christmas, she will be so far from everything familiar that she might as well be on another planet, or in another galaxy. We prepare, train, and answer the tender loving call of GOD to go to other lands to take HIS heart and truth. We get so swept up in our love relationship with HIM. Those we are being assigned to reach overwhelm our thoughts and actions.
Our training and prep might be done in a city or state far from our home. Surroundings and sounds are new but still familiar. After all, this is still America. A phone call, or break in training to spend time with family is afforded us.
The suitcases, new clothes, gifts from friends, and things to share in our new world are in place. Dressed in our best, with our new wardrobe, and armed with gifts, excitement and anticipation we head to the airport. Courage and strength sustain us to our destination.
New everything- people, sights, language, food, and culture - keeps us engaged and pushes our past life to the background. So much to do, learn, and absorb: we have little time for thinking about missing home and all we held dear.
Facebook posts from your family and friends begin to be overwhelming seasonal. Cookies by the tray, decorated trees, snow, and everything Christmas and holidays are impossible to avoid. When you are thousands of miles from home, this feels so isolating. An ache enters your soul, and you may question your decision and maybe regret that that life is passing you by.
People who have gone through separation, loss, or grief know the extreme pain of a holiday like Christmas. Our minds can be our worst enemy making presumptions and assumptions. The ache screams louder than reason. We who have survived these experiences know so well how to encourage, pray, and carry our dear fellow sojourners in this time. JESUS knows this the best.
I will be in Kenya for Christmas and for every event or milestone in the next year. I spent every other Christmas with my family and friends here. The others I spend with my loved ones in Kenya. I remember one holiday being in the bush with drought, famine, no power, and no sounds or sights of Christmas. Phoning home, I heard the laughter and sounds of Christmas. I thought I would be crushed under the weight of the 'ouch'. My precious BRIDEGROOM came and began to minister and speak to me. HE was with FATHER, HOLY SPIRIT, and all the angels in heaven since time began. HE was never separated from all HE loved. Yet HE chose to come as a baby placed in the womb of a virgin. A scandalous pregnancy requiring an angel to convince Joseph to marry her. Imagine the gossip, and his questioning and courage. Unprecedented! No virgin can be pregnant.
JESUS was being jostled on a donkey in his mother's womb on the way to a strange city with no home to call his own, no relatives to lend you a room, no time for hotel reservations. Really, a smelly stable? GOD entrusted the hope of man to this couple, in this setting.
Born in a stable with surrounded by animals, with shepherds and angels coming to call. Before a routine of sleep and feeding is established, rumors and threats were being carried out. All male babies were being ripped from the arms of moms and dads. On the run now to a strange land where your ancestors had been enslaved.
As HE ministered this to me, I realized HE had suffered this for me. HE was asking me to now drink from the cup of suffering for the sake of redemption for those HE called me to minister to. I cannot express how this moved me.
Isaiah 53:4-9
Yet it was our weaknesses he carried;
it was our sorrows[a] that weighed him down.
And we thought his troubles were a punishment from God,
a punishment for his own sins!
5 But he was pierced for our rebellion,
crushed for our sins.
He was beaten so we could be whole.
He was whipped so we could be healed.
6 All of us, like sheep, have strayed away.
We have left God's paths to follow our own.
Yet the Lord laid on him
the sins of us all.
7 He was oppressed and treated harshly,
yet he never said a word.
He was led like a lamb to the slaughter.
And as a sheep is silent before the shearers,
he did not open his mouth.
8 Unjustly condemned,
he was led away.[b]
No one cared that he died without descendants,
that his life was cut short in midstream.[c]
But he was struck down
for the rebellion of my people.
9 He had done no wrong
and had never deceived anyone.
We do not equate Christmas with suffering. We have the cultural mindset to focus on gifts, family gatherings, and parties. Yet through these lenses, we can make out the cross looming beyond the stable.
There is no guilt if you are surrounded by all those you love and things familiar. Enjoy to the fullest! Drink in sounds and sights! Lock them in your memory. Just please pray for those laying in hospital beds, military stationed on the front lines, or your missionaries who chose to cross the seas and labor in HIS vineyard of choice.