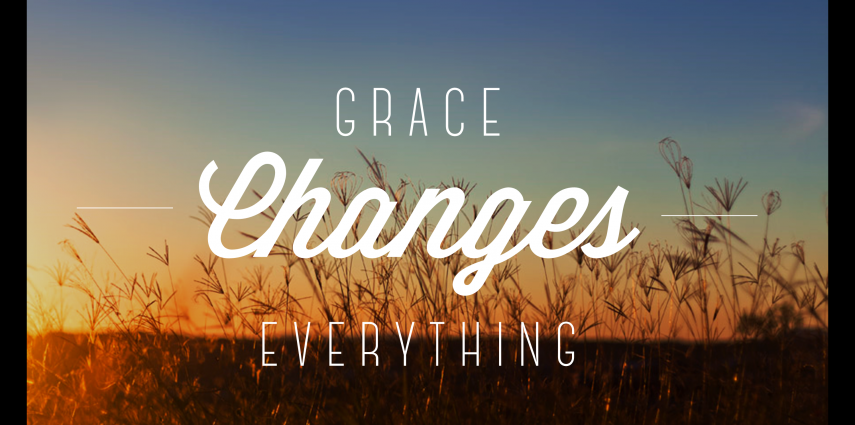 I have to make a confession; I am often ready to give up on people. Pretty much after I watch/read the news, go on social media or make the really big mistake of reading a comment section and I'm ready to say, "You know what God? Screw these people! I am so sick of them, let them burn!" Not a great Christianly attitude I must admit though I
find some comfort that even Jesus had his frustrations with people. Perhaps one of my favorite lines is when he said "How long shall I suffer you?" Not only does it echo my feelings at times but it reminds me that Jesus really was fully human while also being God.

As I have said this is not a good Christainly attitude to have and in truth it is not a good attitude to have period; after all we live with people and must interact with people daily. The question then becomes 'how do we turn digust to grace?' God loves all these people after all and commands us to do the same, in fact it is so important that Jesus said it was the second most imporant commandment. The only commandment more important then that is to love the Lord your God and have no other gods before Him.

For some as they have grown deep into their relationship with the Lord His love for those people is all they need (at least most of the time), but what of those of us who haven't reached that level yet? I was reading an article on millenial burnout when this piece came to me and several of the people in it had been raised in the Church and were
burned out because of it, some calling it a crutch or otherwise leaving it behind. My initial reaction was disgust, not just to them but everyone in the article, the ones raised in the Church just had the most vivid reaction.

At this point I felt a nudge to change my thinking, reaction and feeling. I tried instead to look at the why behind the people, why they are feeling this way or thinking this way. In doing so I tried to avoid defaulting to the WORST POSSIBLE REASON as that defeated the whole point of what God was nudging me to do...changing my view on
those people. When I tried to think of the circumstances as described by these people I began to feel sorry for them instead and wished things had been differently.

Sometimes I wonder if God could use me to make a difference by meeting some of these people and showing them a different side to the Church. For many the Church is a judgemental, condemning, self-righteous group with unreasonable expectations of perfection. One of the reasons for burnout was that they were raised that they all had to
evangelize all the time and could never, ever stop or take breaks. Speaking for myself I'm not great at face to face evangalizing which is why I write, here I can be far more eloquent and better at getting my point across than I could in person.
Mind you I am not saying we should not evangalize, we are warring for people's souls after all, but not everyone can be Paul, converted and immediately hitting the ground running and evangalizing. For most of us we need to be taught and grown as Christians and we absolutely need to deepen our relationship with God before we can
really effectively reach people for Him. Another thing is that not everyone evangalizes the same; there are so many different talents, gifts and methods for reaching people, made more complicated by how different we are as ndividuals.