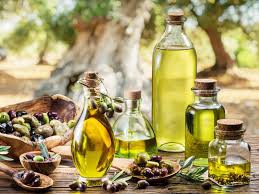 Essential Oil is Love
By: Hannah S. Hunter
Psalms 36:7a,8,10(NLT) "How precious is your unfailing love, O God! You feed them (us)from the abundance of YOUR own house, letting them(us) drink from Your river of delights. Pour out Your unfailing love on those who love you; give justice to those with honest hearts."
There are a lot of people using essential oils to ward off sickness and soothe. Just this morning I was researching scented plants found here in Kenya to ward off snakes. We must burn the grass or keep if very short because of the snakes and mice. The snakes are venomous. Treatment maybe far away or necessary med must be refrigerated or has a short shelf life.
Everywhere I turn and every apostle or prophet I tune into is talking about love. It is the first listed of the fruit of the spirt. I Corinthians 13 states we can have everything talent, wealth, and even every spiritual gift, but if we do not have love it is worthless.
Yet that kind of love is elusive in of ourselves. It only comes from intimacy and encounters with our GOD. In this season ahead we, like Daniel, are going to have to turn our face toward our Jerusalem and come into His presence at least three times a day. We are going to have to take the spirit and soul food from the table prepared before us in the presence of our enemies.
One day HE said to me, "My love is the oil that needs to be applied to your sword to keep it sharp and do its' job." We see our swords as wielded and an offensive weapon to destroy the enemy; however, if you are a child of GOD your sword has another function. It is the Word of GOD. We take our oiled sword daily with us when we leave our homes. To use on ourselves and others.

All who have swords or metal weaponry like guns know there is a maintenance to keep them sharp, rust free, and clean for accuracy when they are engaged. Weapons are also used in ceremonies of honor. We need to begin in this season not to just focus on using our weapons to combat or destroy the enemy but to bring people back to truth and restore honor.
Our swords may cause puncture and pain for a moment, but the oil also causes healing as we pull it out because it is slathered with the essential oil love. Love has a scent. Snakes are repelled by scent because they are guided by their sense of smell. There is also a scent of the essential oil called love.
When you live on the mission field there are times supply lines are held up for various reasons. Our first reaction maybe to become upset with those who promised but did not follow through or wonder did I stray out of the timing of GOD and HIS will. Where shall our next meal come from? Why do we have to walk again because our car is old and battered?
The Lord's prayer tells to forgive in order to be forgiven. If we do not forgive, we accrue debt which makes our burden heavier. That is what then leads us into temptation and needs of being delivered from the evil one. Debt, unforgiveness or offense, makes us now a slave to those we do not forgive.
On such a day when all seemed cut off and overwhelming, He led me to the scripture stated above. HE sandwiches the verses between reminders of His unfailing love. Instead of looking to anyone, and I mean anyone, start to look at that love and the source. When you go to get your sword and you see it dripping or shining with oil you know love, that unfailing love, will slather everything you use it for with love. He told me love will pay the bills, debts, and plunge you into wealth.
He will feed us from the abundance of HIS own house. Not the store nor the loans or donations -His house of abundance. I smiled because my Kenyan grandbabies, students, and yes even my son and his wife know I probably have something good in my closet or a cup of cold water to give for those who pass my window or enter my door. I see their smiles and I feel good. That is how our Father in heaven is.
No matter what we are facing He lets us drink from His river of delights Not just one delight but delights.
On this particular day I was sitting basking in His "son" light when a scent reached my nostrils. The essential oil of love brought me the smell of corn boiling in a kettle. We, in the physical, had no food to put on the table and our stomachs were growling. I smiled and my soul took satisfaction. As a child that smell meant the harvest of corn had come. Gathered were grandparents, aunts, uncles, cousins to husk, cook, chill, cut off the cob, and freeze for the winter. It meant we could eat as much as we desired. Smothered in butter and salt on a plate with fresh tomatoes red and almost all white from the mayonnaise we used. I could hear the churning of the ice cream maker which would top off our harvest day of the corn.
My soul and spirt spoke settling and peace to my hungry body. By day's end my Father gave us from the abundance of His house and delights from HIS river. May we discover these secret places for our soul, spirit and bodies. Shalom!