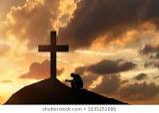 Godly Reprimand, Removal of Shame, and Redemptive Restoration
By: Hannah S. Hunter
I Timothy 5:20(NLT) "Those who sin should be reprimanded in front of the whole church, this will serve as a strong warning to others. Proverbs 27:5(AMP) "Better is an open reprimand {of loving correction} Than love that is hidden."
Sadly, much of the church has adopted the "snowflake" mentality of not hurting feelings or being politically correct. This is a slap in the face of our holy GOD who sent HIS only Son to redeem us from this thing called sin. Brethren fear of the Lord must return to the church.
The scripture of Timothy Paul is addressing leaders in the body of Christ not unredeemed souls. This action is one of the deepest expressions of love and care. Reprimand is defined as a formal expression of disapproval. Formal means thought and protocol are followed.
Shame is something the enemy uses to club us to death in our soul at our sin. God does not use shame He uses conviction. God had Joshua do something painful- very painful. He had him circumcise all grown males with a flint knife. Ouch! Yet in that pain and cutting away He removed the shame of their slavery. They could now enter the Promised Land free of shame and guilt. Godly reprimand removes shame.
Reprimand is also used to separate the sin from the person, the guilt and shame, and draw them back into redemptive restoration. God cannot dwell or move freely in a church, a person, or in a service where sin has been hidden and tolerated. Once sin is cut away and dealt with, order and free flow of His Spirit is restored.
While in worship in the assembly on Sunday morning I began to see angels gathering in heaven with an atmosphere of anticipation. They were looking at us. I also then began to hear sounds in the spirit. They echoed through the hills and valleys of Kilgoris. The angels who are assigned to me, the church, and the town stopped, paused as if cocking their ears, and turned their faces to heaven. They heard the sounds. Soon they begun to hum to the tune of, "Amazing Grace."
I was called to preach. I asked the worship team and keyboardist to remain. I said we are going to sing what I hear the angels humming. We launched into three verses of 'Amazing Grace." Oh, my what a Presence. Then we sang "Oh the Blood of Jesus." I went to preach on curses and blessings of generations.
During worship of the second service I began to see in the spirit enemy forces crawling clandestinely close to the ground. I was watching and inquiring of the Lord. "What am I seeing?" He said, "Command them to stand up. I want to expose them." I obeyed and as I spoke, they began to stand up one by one and now they were no longer hidden but openly seen. Worship concluded and Pastor Dan brought a powerful teaching on the war in heaven and access to honor.
At the conclusion Pastor asked us to be seated. He called for one of our young student leaders to come to the altar. With the whole congregation, including the Sunday School Department, in attendance Pastor began to reprimand this leader who had misused and defiled his position. You could hear the stilled hush of the people and feel the healthy fear begin to rise. Pastor took him from his seat of honor among the leadership and placed him in a seat in the congregation- physically and spiritually.
There was a solemnness as we dismissed for the day. Yet later at meals there was nothing but love and welcoming for our brother. I know those who had been misused could now feel safe and confident in right order of this church.
Grief, for me as leader set in, as the very next day this leader chose to leave our care and this town. We will continue to pray, and I know Pastor Dan will have a conversation with his pastor in his hometown. Pray for fear of the Lord and bowing humbly before Him when corrected come back to the church. If we do not we shall be powerless and overrun by the enemy in the season ahead.