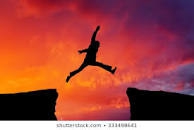 Mountain Top to Mountain Top in Lock Down
By: Hannah S. Hunter
Jeremiah 29:7(NLT) "And work for the peace and prosperity of the city where I sent you into exile. Pray to the Lord for it, for its welfare will determine your welfare."
We often overlook this verse because we focus a lot on verses 10-15 about the plans for good, He has for us. They are so good; however, we need to remember this was spoken to the children of Israel as they were about to go to seventy years into captivity in Babylon. That means a whole generation plus would not see their land nor freedom in their lifetime.
In this global, or almost global lockdown, some of us are thousands of miles from home. Our choice in that God assigned to another nation. My heart does grieve for one of Christine's sisters in Nairobi. Her husband was out on business when in three hours before curfew the President came out and completely shut down movement in and out of that city. She and her children were left without the father. He must stay on the tribal land until the city is reopened. One of my students is from Democratic Republic of Congo. I could see in his face he would like to be with his parents and siblings.
During this time, we refuse to play into the enemy's hands of fear and paralysis of our forward movement for the kingdom. You notice I did not call this a quarantine because it is not it is a lock down. A violation of our human rights with the powers that be choosing what is essential and what is not. That does not stop God nor His people.
The scripture above challenges us to work for the peace and prosperity of the town where we are exiled- locked down in. For the verse says He sent us. He knew exactly where we were at the moment the orders came. He knows every hair on your head why would He not know where you were? Our command is to PRAY to the Lord for the welfare of that city.
Kilgoris, Kenya just got smothered in pray, fasting, and worship. The visions and visitation made us rejoice. A woman who often disrupted our services with her drunkenness came to pastor Dan's door and received Jesus. We have formed a bond with our Muslim neighbors. They are in Ramadan. One thing is they share their food with neighbors when they break their fast each evening. Tonight, when we broke our fast; we shared a cake with them. We share what we believe. I prayed for the daughter who was ill. I told her I pray to a God who heals and answers prayers. She let me anoint her and lay hands on her. To no shock she was healed.
There are altars and strongholds tumbling and we knew some things were concluded in this fast. For that we are so grateful. We spent today focusing on the USA. I am so grateful for the love of my land and President exhibited by the Kenyans. To hear them pour out the incense of prayer to the throne for my land always moves my heart. Thank you!
Each day, twice a day during the fast we met for worship and prayers. People got delivered and walls fell. Today we met and after worship and a powerful word on the blood by Pastor Dan we took communion. It was so sweet.
Our water tank was empty in the compound. As we all left to go to our homes, and everyone was safe inside the heaven opened and threw down buckets of rain. As we were enjoying our first meal, we could see the rain running as in a race to the tank. Oh, my how good the food tasted. God even provided some sweet fresh watermelon which had not been able to be brought in because of the lockdown and closing of the open-air market. We also were able to get our students fed and home before curfew. He has and is doing us good. Now if we can get some power back. Seems rain or power. Take a choice. You cannot have both. Smile!
Yes, it is not ideal but going deep with Him and each other is just about perfect. In the midst of great darkness, discomfort, and suppression let us find the joy in the waiting.