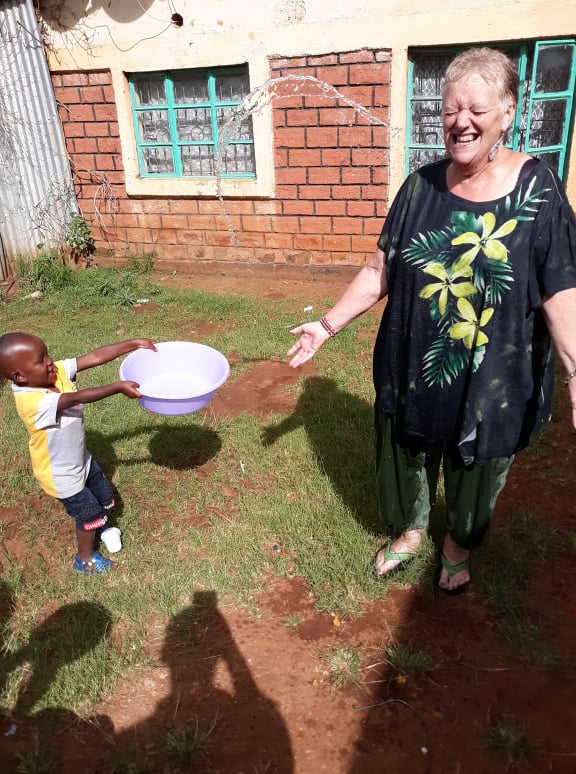 Trilling and Aflutter
By: Hannah S. Hunter
"His love is overwhelming us with overshadowing. The fresh sweet wind of the Holy Spirit is carrying refreshment and a new measure of joy is blowing through our souls and spirits. The birds are trilling and aflutter with what this Wind is bearing."
In this season where the media is terrifying us, and the government is trying to behave like tyrants we need to look for the GOD who is in all and overall. No one recognizes the world we knew at the opening of 2020. Our day planners and vision cast meetings never included a pandemic. But God…
While we never want to toss the baby out with the bath water, we certainly look at our minutes from our planning meetings and our planners and they are oddly blank or crossed out. Suddenly we went from linear living and planning to what seems to be a flight into the stratosphere. Everything now must be done over the airwaves. Could we in this season be gaining air supremacy?
In the night watch for me here in Kenya He showed me the 5AM night watch is about air supremacy. Many curses and demonic prayers are being offered to usher in the enemy's hold on the day and releases power to the territorial spirits and entities. With our buildings being held hostage by fearful or controlling governments we had to take to the airwaves. Now at any given hour in any given land words, teachings, worship, and prayers are shooting laser beams into the air.
God is not only teaching us to look up and forward but to see from the heavenly perspective what is coming very soon for us. Today in my training class we asked God what we yet need to repent of to remove this stain. What mountains are you positioning us on to take back what was to be ours? We need to look ahead and walk with that map and assurance.
In the midst we continue to live life as overcomers and not held captive by constraints and fears. Yesterday was my first birthday on Kenyan soil. We could not meet as a large group so hey- three parties to cover each meal is not a bad deal. We kept the law of not more than a few at a given time. We laughed, ate cake, drank punch, blew out those annoying candles that do not stay blown out. I am sure that was Dan's idea.
Custom is to baptize the birthday person with water. Bless God Kenya is a hot nation on the equator. I went through three outfits and precious water was now giving joy to my guests being poured on me. The picture is my grandson having the time of his life. The photographer captured the perfect moment. From this you would not know that all around is curfew, fear, masks, and lack of normalcy. Because the joy of the Lord and His overshadowing was covering everything about our bodies, souls, and spirits.
The final party was after curfew. We had just our compound neighbors. We sat with a banker who loves to jog. Our Muslim neighbors broke their Ramadan fast to eat and feast with us, and the baba got Gavril to fall asleep. They are from Tanzania and we had a lovely time sharing and they blessed me with 40 more years of life.
Above in quotations is a word the Lord gave me one morning as I sat with Him. If you tuned into my broadcast, I submitted it to the governmental prophet and apostle of this land. I also felt it was for all of us. Just this morning my Kiswhaili teacher and I were translating this.
I see the overshadowing is a tight warm blanket that lets nothing exposed or out in the cold. He has everything that concerns us under wraps. With everything secured a fresh wind is coming with sweetness and joy and loosing things in our souls and spirits that hindered us in the last season. Healing and deliverance are coming to our total self.
Because I love language and words and I write God will speak very specific words to me. I have to then look them up and ask God to show me what they mean. I see the Wind coming. Birds use wind to fly and they know what the Wind means. Trill means to sing softly with constantly changing succession of notes. The birds are seeing the Wind come and they hear what Wind is saying. They begin to spontaneously sing what the Wind is whispering or shouting. As I feel the Wind at times it is gentle and like a wisp. Then it is strong and ruffles everything.
Aflutter means to tremble with excitement. These little bodies of the birds who worship and work each day know something is happening. They know the Wind is from the Creator and their songs have been one of prayers for deliverance of this earth. They are aflutter as they see afar off and know this Wind is bringing a change from the throne because heaven has heard the prayers of the saints. We were once beleaguered but we are now finding our fight for freedom groove.
Bearing means to herald or proclaim a change in position. Or to move around a fixed point. He never changes so we are about to change how we move around Him and the paths being set before us. It also is a part of a machine to make it function smoothly with minimal friction.
Psalms 5:11-12(Passion) "But let them all be glad, those who turn aside to hide themselves in you. May they keep shouting for joy forever! Overshadow them in your presence as they sing and rejoice. Then every lover of your name will burst forth with endless joy. Lord, how wonderfully you bless the righteous. Your favor wraps around each one and covers them under your canopy of kindness and joy."