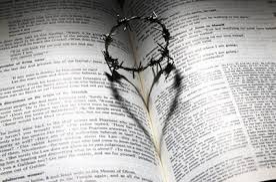 Perfect Love
By: Hannah S. Hunter
I John 4:18(Passion) "Love never brings fear, for fear is always related to punishment, but love's perfection drives the fear of punishment far from our hearts. Whoever walks constantly afraid of punishment has not reached love's perfection."
For several weeks we have doubled down on our prayers to see the lock down and curfews lifted off our land of Kenya. People went to the prayer mountains, fasted, decreed, declared, and did prophetic acts at key sites.
Daily I would walk to the gates of the school where my three grandbabies are students. We would anoint the gates, declare the ancient gates to open, demonic power release these gates, and angels of the most high God would open the gates and move on the hearts of the authorities and teachers. One day a gate was open. It bolstered the faith of the little ones.
Police officers were also easing with their harsh methods concerning mask, business closings at curfew, and less beatings of people because of infractions. To see and feel the fear in my grandbabies is so very difficult, but I know God sees all and HE programmed them for such a time as this. Curfew in some place from 4PM until 7AM made it nigh to impossible to haul water, get food for the day, do business, and do all your home chores which include doing laundry outside and hanging to dry. Police would come into gated compounds and beat people washing in their own yards. Civil disobedience is not tolerated in any form.
With bated breath we all waited for President Kenyatta to speak to the nation on Saturday. Churches poised, people made tentative plans for delayed funerals and weddings, and all parents prayed for the sake of their children that schools would open. Children were being fractious. Teenage pregnancies were reaching alarming rates to the young girls only fourteen.
He came out and extended all measures already in place despite no substantiation of statistics to back this decision. Deflated is the word I would use to describe the mood of the people-even the church body. One thing I love about the African people is their resilience and perseverance. We took the day to be upset and aired our grievances to one another and God.
Into the night many of the leaders- apostles, prophets, and pastors- worshiped, went deep in the Word and in His presence. For this God we love and serve knew His plan all along. We aligned with Him so we could stand before our weary and heavy laden people.
Sitting with the Lord and rehearsing His goodness He reminded me of the four angels assigned to Kilgoris who faithfully executed all His commands. Our prayers helped to move their feet and activate their weapons. One kept locust from entering our land. One was fighting the plots to rob and harm our spiritual leaders. Two had fought the virus. No cases in our town or county.
As I sat a new angel entered the picture. He has laser focus eyes. I felt if I looked into them, I may burst into flames. He had so many weapons that were in warp speed motion I could not see what they were. His feet had thick, very thick, bronze boots. He was crushing serpent after serpent under his feet. Put me in mind of verse in Micah four that says He gives us bronze hooves to crush our enemies. Bronze is tough, not easily rusted, and gave the angel a surefootedness on any surface. He was fully engaged.
Often, I see their names like a marque over them. I expected a name befitting some tough general of war. Big and bold his name was in pure gold fire- Perfect love. The verse at the top of this blog came to me. It began to seep into my marrow that the greatest weapon in this fray in this hour is the perfect love of God.
Fear, hatred/anger, and greed is driving so many leaders and even people of God. Decisions and ways of speaking to one another are from these demonic firebombs hitting our minds and hearts. I am grieved as people I admired for many years for their faith are being drawn into the narrative of fear, hatred, and greed.
Personally, I had an encounter twice this week of such attacks. My flesh wanted to strike back. The Lord reminded me of the angel and the verse. It was amazing how my response from that place disarmed and silenced the venom of the enemy.
Interesting the word perfection does not mean there is no flaw or failing. Perfection is defined as action or process of improving something until it is faultless. It is a process and a journey. We all are reacting and giving into the enemy's tactic at times. He made a way of escape and victory.
Can we step back and remember that the next season is bringing in the greatest awakening, move of the Holy Spirit and revival? Let us not wound nor decimate our co labors in the vineyard nor destroy those God will bring to us for salvation. Remember all over the world lives are shattered and broken. Let us be the healers who shall restore bodies, souls. spirits, and bring generations and nations to their destiny and purpose. Shalom.