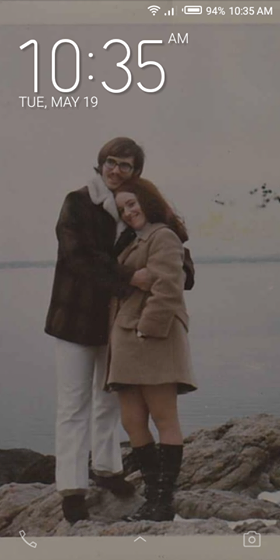 Ancient Roots
By: Hannah S. Hunter
Zephaniah 3:17(NLT) "For the Lord your God is living among you. He is a mighty savior. He will take delight in you with gladness. With His love He will calm all your fears. He will rejoice over you with joyful songs."
With our curfews and lockdown being extended, when all the signs were pointing to a complete lifting, deflation was the word that came to mind. If you ever watch a beautiful hot air balloon fully inflated and displaying an array of colors magnified by the rising or setting sun- It is breathtaking and awe inspiring, but when it lands, and the handlers began to deflate it there is a loss of appeal and wonderment.
Take a cleansing breathe and breath in heaven's fresh wind. We must remember that the Lord indeed lives among us. He is the mighty savior. Mostly He does delight in us with gladness. With His love He calms all our fears and rejoices over us with joyful songs. Remember this was given as He was coming to His nation who were in rebellion and His judgment was about to fall.
Last weekend I had to battle for twelve hours an ancient established demon in the air and under the earth. This extended season He is exposing, removing, and utterly destroying our ancient roots- personal, familial, church, and nations. I was not in fear even though this power meant to kill me. I just keeping looking to the Lord and inquiring what I should do next. I rose up from that fight, fixed fight, not a fair fight, and preached powerfully.
It is ancient deep roots that are causing the fear of death from the virus, hatred and injustice driving the chaotic lawlessness in the USA, and causing us to react from the venom that the undealt with ancient root is injecting into our body and soul.
Just yesterday as Dan and I were sharing revelations and plans that God was giving us for the ministry here in Kenya a deep deep root began to manifest and overtook my soul. These things and times are not for condemnation but to identify and cut to the very core these roots and cast them into the consuming fire.
Emotions are from God and part of the soul; however, when the roots become entangled with anger, hatred, and bitterness they now control our actions and suppress the wisdom and strategies of the Holy Spirit for freedom. I had to cry and verbalize to God. He will not fall off the throne. He is waiting to hear what you are passing through.
It is coming up on what would have been my 46th wedding anniversary to my best friend and lover. As we were discussing love and marriage great pain and sadness came in like a flood. Unfair! Injustice! Anger! Hatred! All swirled and captured my thoughts and emotions. Where do I go with all this? Cancer, death of dad, barely survival of my mom, Trav crippled, and the list goes on. Do I begin to be vile and harm others in the face of this grave injustice?
Now the wrestling was with the God who is mighty to save. A pain filled tear-soaked bed kind of night. Dragging the body out of the bed and wanting to just lay on the ash heap. I took communion. Showered. Then sat in the sun and let the Son kiss me with His warmth. The Father sent angels to dance in delight above me. The Holy Spirit came with a fragrant gentle wind and the tears cascaded to the already mud soaked ground.
Mercy began to reveal a root I had left from all the burden and grief I passed through for seven years. This month of Sivan is the time for reversal and retrieval of what was stolen. I began to thank God that the lockdown was still in effect to expose yet an ancient root I needed not to carry into the next season.
Painful to face that positions may change in this season. Letting go of some things you were sure were yours to own and possess until the end of time. He is mighty to save and living among us to take delight and gladness in us. Selah!