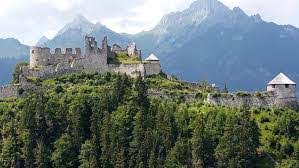 Unshareable Glory
By: Hannah S. Hunter
Isaiah 48:10-11 (NLT) "I have refined you, but not as silver is refined. Rather, I have refined you in the furnace of suffering. I will rescue you for my sake- yes, for my own sake! I will not let my reputation be tarnished, and I will not share my glory with idols!"
Never have I had a mani-pedi where I had to have a face mask ready. Watchers would signal the approach of the police and suddenly we were all prepared for Halloween or to rob a bank. Depending on your bend or preference. The gentleman could have stepped off the cover of a reggae music magazine. Yet his accent was definitely African. In settings like these no one is in a hurry and social distancing is rude. Dreadlocked children, male friends, and women looking to discuss life come and find an empty chair or stool. Amazing we learned teen pregnancy is more of a pandemic than this thing called virus. Where is the quarantine of the randy youth?
Their English so much more fluent than my Kiswahili. The service equaled any five-star salon in USA. The owner studied in Nairobi and his passion is nails. You can tell! He offered to mix colors, add a design, and painstakingly did my feet, legs, arms, and hands. I love the chatter and community we often lack in USA. I never had a five-hour treatment for such a reasonable price with no tip expected.
God gives us delight and some of the desires of our heart in the midst of dire circumstances where insanity and babbling equates wisdom and granted credibility.
I see God forming a bulwark, parapet, or circumvallation. All these are meant to withstand attacks, but preparedness for war. In Scotland I learned a palace is where the royals go for rest and retreat from the intensity of ruling. A castle is to be defended because from there the country and the land is protected and fought for.
God removed all of us from our palaces and formed the secret garden in the center of our castles. Sorry it is not time for vacation or retreat. It is time to embark on our greatest mission. In the midst of great scoffing, unbelief, and offense Jesus sent the twelve on a mission. They had no provision or ease, but they were given ALL authority. In this lockdown we have been stripped of all we insulated ourselves from and with. Raw is not pretty. He continues to expose our unbelief left in the recesses of our heart and soul.
As I was preparing to preach, I saw something I had never noted before. In Mark after the mission, and multiplication of food with plenty of leftovers the disciples encountered Jesus walking in the storm on the water. They did not know Him because of hardness in their hearts. What are we missing in this lockdown that we need to embrace?
In my generation we had the Jesus movement and many songs came out of the Jesus culture. Oh, how we need the cross, the blood, and repentance. This great move is putting the Holy Spirit on center stage internationally. He is not pushy, but He will not share the glory of God with anything. One of the things in life that is unshareable. The Holy Spirit needs complete control, or He will recede from center stage. We need to remember no one awakens spiritually nor is one soul saved without the Holy Spirit do the work.
We have so organized our agendas and schedules that we really own the control. We do not like to leave things to chance. It would mess up our live stream or orderliness and offend many. Some of us are working overtime to maintain the positions we had before this lockdown and we desperately want the routine to resume. If we persist in this mindset, we shall miss God.
The verse says He will share his glory with idols. Idols are prolific in the church. Anything we give more attention to, think on more, or spend money on more than God it is an idol. Pure and simple! If we genuinely want the harvest, we must point those coming to Jesus and not clutter their sight with our idolatry.
Sunday in worship I saw the Holy Spirit blow what looked like a frozen wind. It hit chains and they became brittle and broke. Then I saw fire ignite and burn and consumed our altar. Angels cocked her heads and paused. Then they began to pick up a sound that now the Holy Spirit was emitting. When I stood to preach in obedience, but admittedly with some concern, I obeyed the Spirit. One of my students was on the keyboard. Two were on the stage with me as worship and my interpreter. I instructed we are going to just release a sound and let the Spirit take over. I have no idea how long we were there, but a tremble filled the altar and people resounded with Him. I heard in my spirit, "it has begun."
Dan came to preach second and complete healings, breaking of generational curses, and salvations all were on the altar. In any move the wave carries those who come to distract or disrupt, but they are apprehended by the Spirit who is in charge. How appropriate on Father's Day a man we never saw brought his son for deliverance. Demon manifestation is never funny, however sometimes we must laugh at our enemies. Two of my students and I encountered a territorial spirit in this young man. I was sure he would blink his eyes sideways like a reptile. It would look at me and scream, "fire." The fire on the altar was terrifying the demon. That day that young man met the One who orchestrated the service. He was saved, healed, delivered and as he was freed from his torment.
People of God it is here! Are we ready to lay down our idols and our rights to positions and old way? He will not share His glory with another! Shalom. May we be found faithful!