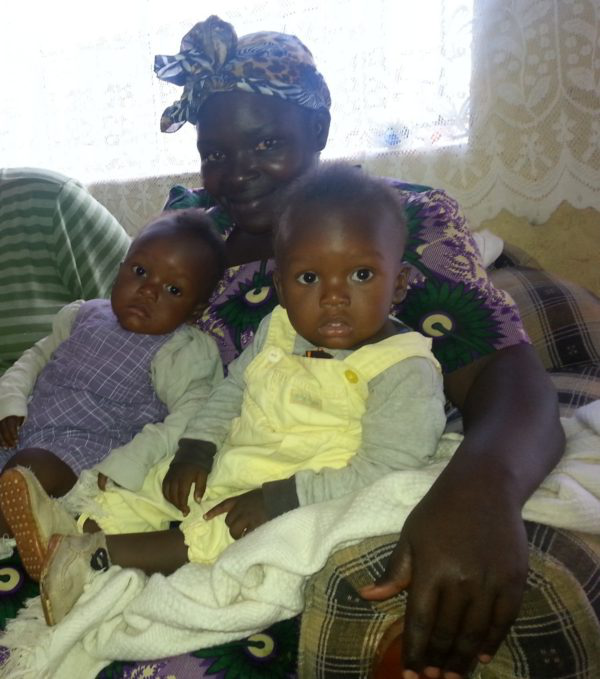 When I first traveled to my assigned nation, I thought it would work HIS fruit into my life like never before. To be concise it did and does. Yet grace is a different story. Grace in the Christian language is unmerited favor of GOD. Dictionary also calls it honor, distinguish, or dignify.
On my last full day in Kenya, I had the pleasure of tag team preaching with my Kenyan son in one of my favorite Maasai churches. Dan asserted that GOD is working grace in our life through unredeemed things or persons in our life. We need grace to grow into the character GOD wants us to display and, also, to handle everything HE wants to pour into our lives, we need grace. David was raised up in grace through Saul pursuing him to destroy him. When people mock and laugh, HE is building grace into your DNA.
I began to realize that Kenya built much of the fruit of the SPIRIT into me, but having to return to my native land required grace to be worked into my DNA. It is true a prophet has no honor in their hometown.
As missionaries we feel we return to our native land to rest, recover, and raise our support. I have experienced that though sometimes GOD uses my familiar surroundings to purge, crush, and release a measure of grace I will never gain in ministering abroad.
Family and even church families lived their lives in your absence. They have to assimilate you back into their midst. As though you are a soldier, they have no idea or grid for your experiences. They saw the pictures, heard the stories, but their five senses, their souls, and their spirits did not walk this journey.
There is a void which sometimes feels like a chasm. Some do not know what to say or do, much as when you walk through grief. If you have never been there, you do not know what to say or do. We need grace to deal with you, and you need grace to deal with us. Some have no interest in your journey.
Missionaries can feel sidelined and walk on the periphery of a life they once embraced. I need grace sometimes moment by moment as I try to remember how I lived in this environment that now feels foreign and excessive. It is lonely especially for widows or single missionaries. People feel we are strange and question our motives at times. Do they think we choose deprivation voluntarily?
We long at times to be home with our loved ones. We would like to stay within our borders. Yet grace takes our feet to walk upon muddy dirty places to bring HIS hope.
My eyes saw and my ears heard the cry of the heart of a fellow missionary. She knew this year I would be with my biological children listening to music, seeing decorations, eating, and drinking all we do over the holidays. On Christmas, she will be with those who do not look or sound like her at all. She will sit in her hut and shed tears. Her GOD will be her source, yet her mother heart will long to envelop her children. Grace, grace, GOD's grace flows through her DNA.
This Christmas, pray for your missionaries. While we send shoe boxes to kids across the globe, do not forget to bless your missionaries who made you aware of the needs of the world's children.