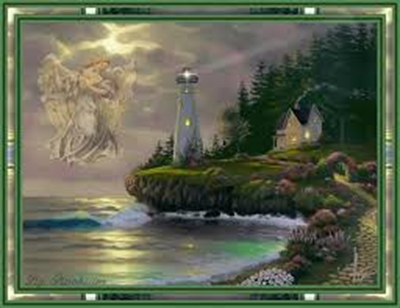 Psalms 63:6-8(NLT) I lie awake thinking of you,meditating on you through the night.Because you are my helper,I sing for joy in the shadow of your wings. I cling to you; your strong right hand holds me securely.
Many times I kid with my Kenyan son, Dan. 'Why do you even give me a bed? I never sleep through the night when I am in Kenya." I am grateful however to be able to lie down and also to have a mosquito net to keep the rats, geckos, and sideway skittering spiders on the outside.
The watches of prayer and releases are not in the bright sun of the day nor the working hours of our jobs. They are under the cover of darkness when the world is silent of busyness. When you wake up at night before you reach for the pill bottle, or remote, inquire of the LORD. It is good to think on HIM and all HE is to you.
One evening after a very exhausting day spent in a hot tent diagnosing and treating many illnesses, we gathered to pray because of the ongoing severe drought. At one point, the LORD asked me to lay prostrate on the hard straw trying to pass for grass. Soon the sounds of others' petitions faded as I became aware of a presence stretched out beside me. It reminded me of how my beloved husband and I would end our day like this side by side whispering things to each other, solving problems, and professing our love for one another. My heavenly bridegroom laid there with me sharing things I needed to hear. What a sweet time mindless of the hot hard straw, thirst or hunger.
Time cannot be measured in those encounters. When I got up, I realized I was alone in the tent save for one of the guys from my team who had called the time of prayer. We sat there basking, not needing words. A Presence entered the tent. Great light and such peace! The Presence walked over and stood where I had sat all day to diagnose and treat the sick. I never assume by feelings that this would be from GOD. Satan comes as an angel of light. I inquired of GOD, "Is this from You?" The answer was Yes! The angel of the LORD came with instructions from our FATHER regarding the water and some things blocking the flow.
Our helper had come. We stood in the shadow of the beautiful yellow oleander tree outside the tent after the angel instructed us. We began to sing for joy in the shadow of HIS wings. Many times before that and since I have walked that same ground thanking GOD for the well and water that will spring up from that very place. As truth goes up in the form of song, righteousness will rain on us and bring a bountiful harvest to this very land. We are changing the atmosphere and releasing what is hidden and trapped in the land. Repentance is part of our joy in the shadow of HIS wings. Redemption and restoration of all things is our portion in the shadow of HIS wings. The HELPER has come, and we will continue to deliver our songs of joy as we wait in the shadow of His outspread,protective wing.
One night I had just returned to my base in town after ten days of treating the sick. The LORD woke me and told me to read a piece of scripture that reminded me of loss, HIS mercies, HIS faithfulness, and HIS promise to never giving us needless suffering. I began to declare this when a phone ringing and intensity in a voice informed us of rapes and hacking deaths. How reassuring to know our Helper was coming and spreading HIS wing over us and the situation so when we got on the scene we could use the words of the HELPER and sing over those involved with songs of deliverance.
When I hear gunfire in the night, or when I am alone with my preschool grandbabies and hear violence outside the compound, I can begin to sing of HIS goodness to refocus on the outspread wing of my HELPER.
I have clung with all my might when my life is threatened. When I am surrounded by angry rock wielding warriors, HE has sent the angels to push them back. HE has given the words of breaker anointing to my beloved Kenyan son and so we passed unharmed clinging to HIS strong right hand.
At the border crossing when my driver, car, phone, money, and passport were taken away, HE held me in the HIS grip of that strong right hand. Not only did HE spread HIS wing,HE spoke words of assurance and comfort to me.
Samwel, the prophet on our team, assured me on the other side when they had threatened to imprison me the team had plans to come sing in the jail until the walls collapsed and the police ran in terror. I did not think that was funny or comforting until we gathered later as a team and began to sing for joy in the shadow of his wings.
You may never walk through what GOD has required of me; however, when I look at the world it could be yet my prayer is that you will truly know HIS right hand will securely uphold you.
I wrote this over two weeks ago before Las Vegas terror unfolded. May we focus on the evil behind this not on the guns or people. We fight not against flesh and blood but against powers and principalities in the unseen realm! This was truly the work of forces unseen. Gun laws and gun control does not stop evil – it does not change hearts - but prayer does!