Ee Mungu nguvu yetu Ilete Baraka kwetu.Haki iwe ngao na mlinzi. Natukae na undugu. Amani na uhuru raha tupate na ustawi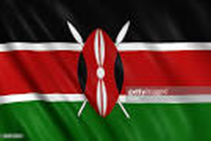 O GOD of all creation bless this our land and nation. Justice be our shield and defender. May we dwell in unity. Peace and liberty plenty be found within our borders.
Why all the postings regarding Kenya's election and the unprecedented nullification by the Supreme Court of Kenya of the August 8 presidential election? Because GOD loves this sovereign nation who stood with Israel at national cost. Because GOD has a plan for Kenya to fulfill as one of the strong fortresses for HIS standard in east Africa. Because HE knit us together and there is only one DNA that came through Adam, Abraham, and JESUS.
Tribal, and there are 42 in Kenya, rivalry has always been an issue in Kenya. If you read true unaltered history of occupation of this land by the Brits you will understand why the elections and all the elections since their independence in 1963 have caused a roiling of the two tribes at the center of the Supreme Court case. Even though other candidates run it boils down to the Luo and Kikuyu candidate. The two at the center in 2017 are sons of the original candidates to run Kenya.
Her flag was commissioned December of 1963. The black represented the color of her people. The red was for their blood. Green was for their natural wealth. White for peace. The Maasai(warriors) shield to represent her defense of freedom. The crosses spear behind the shield are to signal unity. The motto of Kenya is Kenya Harambee- let us all pull together.
Our mutual enemy hates us and the GOD we give our love and allegiance to. Kenya has always included large prayer vigils held in huge stadium for their elections. Leaders attend as well. Their churches gather for Keshe- all night worship and prayers. In fact the head supreme court justice said we will reach a verdict by sunset so I can begin my Sabbath. In her National Anthem(word listed above) she gives honor to GOD.
The prayers of leaders and those who love Kenya have been heard by GOD. HE has seen the foundation that needs the breach repaired. We appealed to the courts of heaven. Prophetic words have been spoken and visions shared how angels were coming with decrees from the courts of heaven. They were given into the hands of the prophets who are positioned at the right shoulder of the apostle and leaders who carry governmental authority.
September one when the news flashed around the world I watched videos and could feel the collective sigh of the people and the land. I could feel hope and celebration rising. November 1 Kenya will return to the polls. May we take a deep breath! Put aside our party (tribal) lines and come together in unity and inquire of this GOD of all creation.
I am reminded of Nehemiah who had a cushy job, but his heart beat one with GOD to see the foundation of his nation repaired, gates hung, and walls rebuilt. He and the people did the rebuilding with tool in one hand, and weapon in the other. They never laid either down nor shed their battle clothes.
When it was all said and done they listened to the law read. Repented and vowed to obey their GOD and HIS law. They rejoiced and celebrated. Oh my precious Kenya may this be what is recorded in your history books. May it be rehearsed and remembered as you gather in all villages and tribes.
"The Fruit of our labor fill every heart with thanksgiving." Pamoja kazini kila siku tuwe na shukrani. Is the closing confession of Kenya's national anthem.
At Christmas 2017 when we gather in the tribal lands to celebrate may we smile and say truly every heart is filled with thanksgiving at the goodness of GOD.
In the months ahead look to the skies! Look into HIS WORD. Call for the worshipers. Call for the prophets. Lay aside your opinions and politics. Watch what your GOD will do for you. I wait with great expectation to see what HE will do. HE has never failed us. EVER!