Psalms 63:3-5(NLT) Your unfailing love is better than life itself; how I praise you!
I will praise you as long as I live, lifting up my hands to you in prayer. You satisfy me more than the richest feast. I will praise you with songs of joy.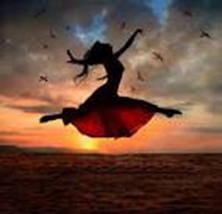 Last week I began to share this Psalm as my lifeline in the time of wilderness living -physical, soul and body - in Kenya's bush. GOD had required of me reckless obedience. I had to board a plane in ten days times – alone - on a one way ticket to Kenya to fulfill a mission wherein HE alone held the timetable, mission details, and outcome in HIS hands.
No amenities or itinerary in hand, I embarked on an extended time into the bush- not my base in town. The rest of the team had departed for a mission to a neighboring country while I heeded the call to treat cholera and other diseases that I only knew from the textbooks in nursing school. Women, one young man as my bodyguard, and house help remained. Of course the witch doctors paid a daily visit to make sure I had my fill of curses leveled at our work.
Many equate unfailing love with lavish gifts, great shows of affection, and constant fawning attention. Mine came in the form of an unwavering peaceful presence and soothing voice through great deprivation and drudgery.
Day after day as we struggled to find water and food, or keep up with the constant stream of those ill who appeared on our doorstep, the unfailing love of our GOD began to release praise, prayers, and songs of joy to a level I had never experienced before.
Three amazing women walked miles in either bare feet or well-worn shoes to come to my place and cover me in intercession day and night. Even now my heart is moved with compassion and tears for their sacrifice. One had planter fasciitis so severe that she could barely walk. I suffered with that as well and the LORD asked me to give her my prescription insoles for my shoes. In obedience, she was relieved off all of her suffering. My GOD, in HIS unfailing love, totally healed my feet! I would see these warrior women with hands lifted and their lips moving in intercession. I may never know what demonic activity or curses they kept from me.
In the morning as we would bend our backs to scrubbing floors, or over basins to wash our clothes, songs of praise would begin to float through the bush and onto the compounds. As our hands were engaged in our tasks, our lips would utter praise from our souls and spirits to heaven. What a fragrance! I need to add that these dear saints never wanted me to do any of the work. They treated me like royalty.
On Sunday, we would pause from caring for the sick and enter a day of rest. During worship, however, I diagnosed a child with whooping cough. The women would remove their aprons and release their hair that had been tied up in scarves while cooking or cleaning. Though we stood for hours, as we had no seats on an uneven dirt floor with only sun for light, the praise began to rise. Songs of joy with uplifted hands rang out as prayers erupted. As I type this, my hearts longs to be there now among those precious warriors.
I stand in endless amazement at how worship and praise is an unending part of the fabric of Kenya no matter if it is a good or bad season. My beloved Kenya, please remember this in the midst of this difficult moment of the turmoil of this re-election. One night, the phone rang in the night to report that violence had erupted at my beloved Rongo University. Atrocities had been committed! They were sending for the team and me. In the black of night, in the midst of palpable tensions, and the fires of burning buildings, we heard the sound of worship being offered up. How that changed the atmosphere!
The strategies, healings, repentance, and deliverances that night along with a visitation from the arch angel of Kenya was a rich feast before us. Since those events, Rongo University had their first peaceful election on that campus. Songs of praise, unfailing love, lifted hands in prayers, and a rich feast was indeed our portion in the spirit. HE satisfied us with more than the richest fare of physical food.
Physical food was a challenge in that season of "drudgeries." We might have tea and a dry piece of bread for breakfast- or tea if no bread. Many widows and orphans only have tea for morning meals. Sometimes two pieces of bread and tea would be our lunch. HE sustained us.
One day as I was caring for many sick people a chicken flew into my clinic. I was upset because chickens are dirty, and the precious water we had I could not use to clean up after a chicken. Twice we chased him out. It had been a very long day in a cement building with only one window, no fan, and a tin roof. Someone had travelled an hour to get me ice cream. Bless them. Of course, when it arrived it was milk. Everyone dipped in a spoon and had a taste of strawberry milk.
Stomachs growling with hunger, and with thirst still unquenched, I was heading for my curtained partition that held my bed. I put on my flashlight so I could arrange my mosquito net. Here was an egg neatly laid on my net. That chicken that I chased away had left me a treasure. I took it to the cook. GOD is the miracle GOD. It fed five people. Yet the goodness of GOD does not end there.
No one knew who that chicken belonged to. In a land where animals are your wealth, and sustenance, you know what each one looks like and to whom it belongs. The next evening I was counting my meds with a flashlight in my mouth behind my locked door. A knock came on the door. There stood a barefooted wizened woman speaking rapidly in Dholuo, the language of Luo tribe for whom I was holding the clinic. Dan was there and interpreted. I had treated her and she was now well. She wanted to reward me. She hands me the pesky chicken. I wanted to weep. This was a widow and a poor woman. Dan said that if I did not accept her gift, she would be insulted. The next day all in the compound had chicken.
How we delude ourselves into thinking we need things and comforts and the richest of feasts. May we begin to know HIS unfailing love in the midst of the wilderness and "drudgery" we are walking through. I pray that you will begin to lift up hands in prayer and release the sound of praise and songs of joy in all circumstances. Will you come to the "feast" that HE is laying before you?