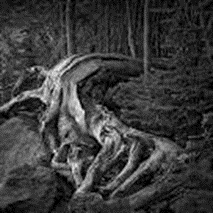 Nehemiah has always been a great read for me on so many levels. We see his royal position, his vision and how the Lord provided favor and resources to return to his decimated city and rebuild the wall. This fascinates the administrative part of me. His building with one hand and fighting with the other mirrors the struggle modern day Israel is going through as they rebuild their land. Finally, he called the people back to their GOD. He re-implemented all the feasts and first fruits that reopened the conduit that GOD used to pour blessing upon blessing on their efforts.
Praying over complicated and twisted situations in my own life and circumstances, I have been seeking answers. For days, weeks, and months I could see the convolution and complexity in these situations. For anyone who works with yarn, or anything that you buy in bulk and unprocessed, knows the headache of being presented with a tangled mess. Where does one begin to unravel or undo that various threads?
When it comes to people's lives, I inquire of the LORD, "You created them, and only You know how things got so entangled. Give us the key or the end of the rope to begin to unravel and set aright this situation and those enmeshed. How or where do we start?"
One evening in worship and intercession my team was praying and ministering and I suddenly I heard the LORD say, "The spirit of Sanballat has been released." I immediately turned to Nehemiah(a name which means 'comforted by Yaweh') and looked at what Sanballat did. Click! Several scenarios and situationswhere I had been seeking the Lord became crystallized and I became understood what was afoot. 'Sanballat' means 'bramble bush' or 'enemy in secret'.
Studying our enemy and his tactics gives us strategy and insight as to how we will fight and gain victory. The battles today are not just in our families or for our own region. They are global and are over territories.
We must know our GOD- intimately. The Hebrew month we just entered is Elul. One of the highlights of this month is that the king would leave the palace with all its pomp and protocol and pitch HIS tent in the field among the people. You can approachwildly and with abandon and no fear of rejection- He welcomes the approach! You may enter HIS tent and his countenance will shine on you. Elul is also the month to fix brokenness and a month to bring your burdens up under him! Submit your emotions and actions to HIM and He will mend and give direction.
Sanballat – the spirit-rails against you with scoffing, disdain, anger and rage. He is a mocker, plotting to destroy your works, attempting to throw people into confusion, laying a trap to harm you, accusingyou of rebellion and lies, and finally reporting you have plans of insurrection. [Insert secripture ref. from Neh. here]
I love how Nehemiah gets the strategy and battle plan to combat this spirit as, with every attack, he prays and seeks GOD. Following God's specific plan not only deflated but discredited Sanballat. Nehemiah not only rebuilt the city walls and gates, but reinstated the worship and reverence of GOD to it'srightful place. The public reading of the law, andthe reinstatement of the feasts and temple offerings, opened the heavens for blessing upon blessing to flow to HIS people .
Declarations were made of what GOD had said to quench the lies and accusations. Nehemiah declared what his people and he would do to carry out GOD's assignment and he asked GOD to turn back on Sanballat and his partners in crimetheir own plots and mocking. They prayed and set guards day and night over what was rebuilt; in one hand a building tool and in the other a weapon. Do not fear!
Nehemiah6:2b-3 "But I realized they were plotting to harm me, 3 so I replied by sending this message to them: 'I am engaged in a great work, so I can't come. Why should I stop working to come and meet with you?'"
Nehemiah refused to waver. Never debate or engage the enemy on his terms. Only under the direction of HOLY SPIRIT do we move. Bless GOD the Captain of the Hosts and the hosts of angels who fight on our behalf!
Great victory came not only at the finished gates and wall. Nehemiah registered all the people and left a record of legacy. The law was read aloud for all to hear. Celebration of the feast of Shelters, or feast of tabernacles or Sukkot was reinstated. The people confessed their sin and vowed to obey GOD's law. Then Nehemiah dedicated the wall unto the LORD.
Where is Sanballat working in you, your family, your Church, region, or your assigned nation? Are you arming yourself and being proactive with the strategies laid out in Nehemiah? Is your wall being repaired? Is your life aligned and experiencing the flow of HIS blessings?
In this month of Elul, as you align yourself with the rhythms of God, may you know another two blessings of this month: know the mercy of GOD's hand and know you are YOUR beloved and HE is yours.
Father, we run to You in the tent of meeting! We lay down at Your feet knowing that You will cover us with Your garment, O Kinsman –Redeemer. We long to hear Your strategy as we face our Sanballat. Let us not be ignorant of his ways. We will not move from this position until You send us out with marching orders! Amen and Amen!