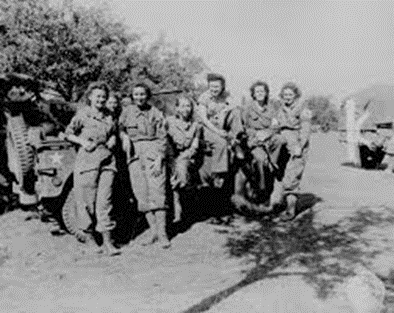 How many of you felt you were overlooked or not preferred? You watched the "golden boy" or "perfect in every way cheerleader" get all the attention and the kudos. Be of good cheer! Open your bible and be encouraged. The more I travel to east Africa, or go to the streets, the more I know beyond a shadow of a doubt some of GOD's greatest treasures are dwelling unclaimed in the shadows. Or is it that GOD is biding HIS time and refining from a hidden place waiting for the right moment? The latter for sure!
Often when I pick people to train for missions, or to mentor, I ask GOD who is hiding in plain sight that needs to be called forth, encouraged, and released. I love watching in awe and wonder at HIS handiwork. I stand astonished and amazed as I watch HIM weave and move in mighty ways that supersede my expectations. All glory and credit go to our GOD.
The Hebrews were enslaved for 400 years in Egypt. Moses-the one called by God to be their deliverer- inherited a rich legacy by being born Hebrew and being raised in the palace with every privilege. Through an impulsive act of murder,trying to accomplish God's call apart from God, he was reduced to following his father-in-law's sheep.
Yet GOD called him from that lowly and isolated position as an 'ex-prince turned murderer' to lead a people enslaved and lacking in identity out of the bondage of Egypt.
Exodus 6:25b-26(NLT)"These are the ancestors of the Levite families, listed according to their clans.The Aaron and Moses named in this list are the same ones to whom the Lord said, Lead the people of Israel out of the land of Egypt like an army."
What? These two are now the priests. What do they know about war? Now, after 400 years of not functioning as priests- in fact no priesthood even existed then – Moses and Aaron are to lead an army of people who have only known slavery and bondage. His brother Aaron, called to help him in his calling, became the sculptor of a golden calf, leading the newly minted Israelites – God's chosen – into idolatry before they were even out of the desert.
How does a dethroned prince, scorned of the Hebrews, a lisping, excuse-giving shepherd lead an army? Obedience and trust in his GOD is what made this possible even when it did not look probable. Moses was positioned from birth and GOD orchestrated circumstance for Moses to know palace protocol. When he was forced to flee to the wilderness and tend sheep,did he wonder spend those hours in isolation wondering what is this was all leading to? Did he look over his life and think, "I blew it? Now all I have are memories of the good life gone awry?" Although his mother, who had been his wet nurse and nanny certainly told of the prophecies of his destiny revealed to her by God, he had yet to know the call personally.
In the bush encounter, GOD made it clear that Moses would return to the palace as a 'pot stirrer' and give orders to Pharaoh to free the Hebrews. Yipee! No welcome home feast for you, Moses.
Each time a command was given,and Moses obeyed,GOD did the fighting. Each of the plagues tore down another enslaving idol and mindset in both Hebrews and Egyptians. All ten plagues represented areas of nature controlled by gods or goddesses of Egypt. This army was not being prepared like the armies we are familiar with. Each man and household had to obey and then GOD did the heavy lifting.
Fast forward. Heading out of town! Exodus 13:18a (NLT)"So God led them in a roundabout way through the wilderness toward the Red Sea." If HE led them on the straight path it would have led right through Philistine territory. They did not need a vicious, deadly attack as their first encounter in freedom. They needed to see the parting of the Red Sea.They needed to see that what their God promised He fulfilled. The manifest Presence of God in a pillar of fire or cloud – became their reality. Exodus 13:18b (NLT) "Thus the Israelites left Egypt like an army ready for battle.[b]"
Listening to my Kenyan son talk, he relates being the son of a family steeped in witchcraft, and from a very small village that is hard to reach. He was marked for death. GOD saw a general with a lion heart. So this month that heart will roar in the same beat as the lion of Judah as his nation contends for a righteous government free of violence and corruption.
We need to listen to the voice of GOD. This Hebrew month of Av is all about listening and discerning HIS will and timing. HE gives the strategy as we listen.He chooses the least. 1 Cor.1:26-29 sums this up well:
26 For you see your calling, brethren, that not many wise according to the flesh, not many mighty, not many noble, are called.27 But God has chosen the foolish things of the world to put to shame the wise, and God has chosen the weak things of the world to put to shame the things which are mighty; 28 and the base things of the world and the things which are despised God has chosen, and the things which are not, to bring to nothing the things that are, 29 that no flesh should glory in His presence. 30
Proud to be one of the underestimated army. Isaiah 59:17 "He put on righteousness as his body armor and placed the helmet of salvation on his head. He clothed himself with a robe of vengeance and wrapped himself in a cloak of divine passion."