Genesis 26:24-25the Lord appeared to him (Isaac) on the night of his arrival. "I am the God of your father, Abraham," he said. "Do not be afraid, for I am with you and will bless you. I will multiply your descendants, and they will become a great nation. I will do this because of my promise to Abraham, my servant." 25 Then Isaac built an altar there and worshiped the Lord. He set up his camp at that place, and his servants dug another well.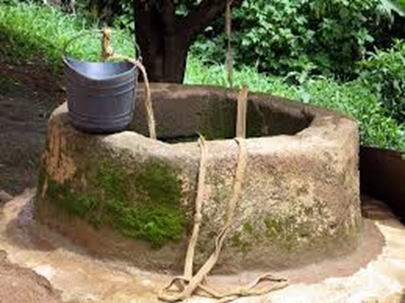 The story opens with Isaac moving – he is following promise and prosperity which spawned jealousy and aroused disputes over water rights.
Genesis 26 recounts that twice GOD came with the promise HE had given to Abraham. Twice means that this is important – 'I need to emphasize this so you GET it!'
God-Breathed promises give life to a person, family, and generations to come. Positioning in alignment and obedience brings prosperity. Promise made way for prosperity because Isaac followed in the footsteps of his father, Abraham, in obedience.
Those without knowledge of promise, or unwilling to take the position or posture of obedience, become jealous, argumentative, and hostile. They grasp and fight with Isaac and his herdsman and family for the right to the wells and water source because water is needed to maintain and refresh life.
Rev. 21:6(NLT)To all who are thirsty I will give freely from the springs of the water of life.
Isaac re-dug, unclogged, reclaimed the wells dug by Abraham, and named by him, and Isaac dug new wells. He extended his father's legacy and territory. I love his tenacity. After each opposition he dug another well- every time. After he established an altar, worshiped, and set up camp, he dug another well.
Eventually his enemies came seeking peace with him. After that he dug another well. I love how his faith causes him to make room for another place to be filled with a life-maintaining source of water.
Here in the west, we just turn on a faucet in several rooms of our houses, businesses, or even outside, and expect water to flow. Only interruption of service causes us to give water a conscious thought. Few can wrap their head around living somewhere without a public water system or a well. We lost the reality of feeling the desperation of life without water or having to work daily to bring it into our homes.
On the tribal land in Kenya where I do medical clinics, we do not yet have a well. We have marched, prayed, prophetically dug a well, and even planted trees prophetically in the spot that the Lord has given us for a well. The promise is there. Prosperity has set her sights on us. An altar has been established and worship is being offered up. The well will come.
Rev. 7:17b (NLT)He will lead them to springs of life-giving water.
Expect to hear of water flowing everywhere in Kochia, Kenya in the Luo tribal land of the Ombijas because alignment and obedience is in place.
Reflection time:Is Jesus bending down over the clogged, overgrown spring fed pool of your life? Does He need to scoop out any garbage that is clogging our flow of living water? HE needs us to have a fresh flow from Him. John 7:38New International Version -
38 Whoever believes in me, as Scripture has said, rivers of living water will flow from within them.'[a]
Maybe we need to unclog then dig another well.
Is it time for unclogging, realignment, or digging a new well in my and your life? We are in the last week of Av, the month to listen carefully and discern what GOD is saying. Do not let this month pass without finding your source of fresh life giving water. Shalom!