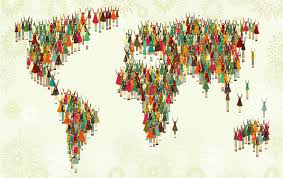 (NLT) Eph.4:31-32Get rid of all bitterness, rage, anger, harsh words, and slander, as well as all types of evil behavior. Instead, be kind to each other, tenderhearted, forgiving one another, just as God through Christ has forgiven you.
We are hearing much – in the news - about 'days' or 'weekends of rage' – in a word, protests. Both scientific and spiritual understanding agree that rage is detrimental to the body, soul, and spirit. Raging against injustice may be the right reaction, however, how it is expressed, and what actions are taken to correct the injustice, is what seems to be eluding us.
Injustice is rampant in our world today. Human trafficking, heroin addiction, sexual abuse, and genocide cause varying degrees of rage in each of us. Our reaction is dependent on how it personally affects us or those we care about. Our socialization and geography are factors in our response. Sadly, these tend to divide rather than unite us. We begin to place ourselves in one category or another, and vocalize our feelings or reactions readily, especially on social media.
Personally I have laid in my bed and heard gunshots, heard a man beating his wife to death as family and villagers attempted to intervene, or had my bag packed r had to sleep fully clothed and ready to run. Violence causes wide spread pain and suffering. No one recovers wholly, or is ever the same, after having their senses assaulted by such horror.
We who have experienced the dark forces at work personally, know that to combat violence with more rage and violence, only adds fuel to the fire. We know the true deflecting or deflating of such things must be proactive - in the opposite spirit.
Opposites or antonyms of rage are calm, happiness, love, peace, harmony, kindness, pleasure, sweetness, or glee. Rage does not take any self control or effort. Expending or expressing rage exhausts you, and focus is lost. The fruit of Holy Spirit is self-control – we do not allow rage, malice, or anger to assume control.
All of the opposites - or antonyms – require this self-control, and a conscious effort to dwell in and move as Jesus would move. I pray we that call ourselves people of the most HIGH GOD will choose to rise up in HIS fruit. Gal.5:22.
When you step out of your door, may there be encounters where you need to choose in which spirit you will operate. Remember - all the rage and hatred JESUS encountered, HE did not answer or react to. HE kept HIS voice silent, and kept HIS focus and ears tuned to HIS HEAVENLY FATHER.
May we call out to each other's spirits in love. May we never see skin color and geographical location but see each person as GOD sees them. Each are precious to HIM.
This is not about race, or skin color, even though the enemy wants us to focus on that. Since my heart and assignment is in Kenya and east Africa, I watch the news from there. There is such rage and violence. Police come in and rape and burn and bomb. Tribe on tribe, religion on religion, and competition for power and control! Jesus did tell us that in these end days 'ethnos would rise against ethnos' and we see it enacted on the world stage."Then said he unto them, Nation shall rise against nation, and kingdom against kingdom." Luke 21:10The more accurate word for nation is 'ethnos' or tribe, faction, or people group.Let us lift our eyes from what we think we are seeing and truly gain HIS wisdom of what is behind all of this rage and violence. Race rage, or 'authority versus the common man' is not the issue. Our common enemy would love us to hate each other. He seeks to divide us by whatever means: our prejudices or our misunderstandings.
'Blessed are the peacemakers' [Matt.5:9] who think, and therefore act, in the opposite spirit. True peacemakers confront what is wrong and unjust. We need wisdom and understanding into what is really happening. We can then bring true peace – shalom:peace, harmony, wholeness, completeness, prosperity, welfare and tranquility - to the place and situations where GOD has assigned us. There is a promise for peacemakers:"Blessed are the peacemakers for they shall be called the sons of GOD. I am praying that in the days ahead we will pause, seek HIS face, and speak slowly in each situation so we can be called sons and daughters of GOD.
I pulled this out of my archives. "Even now my beloved Kenya is torn apart in the midst of re-elections. Police are killing civilians for protesting injustice. Spiritual leaders are working hard and storming heaven to keep this from forming forces by tribe, but instead to call forth a time where we join forces as children of the most HIGH GOD." This truth is a relevant here in the USA as it is in the current run-up to the Kenyan re-election.
Matt. 5:9 Blessed are the peacemakers, for they shall be called sons of God.
II Chronicles 7:14-1614 Then if my people who are called by my name will humble themselves and pray and seek my face and turn from their wicked ways, I will hear from heaven and will forgive their sins and restore their land. 15 My eyes will be open and my ears attentive to every prayer made in this place. 16 For I have chosen this Temple and set it apart to be holy—a place where my name will be honored forever. I will always watch over it, for it is dear to my heart.