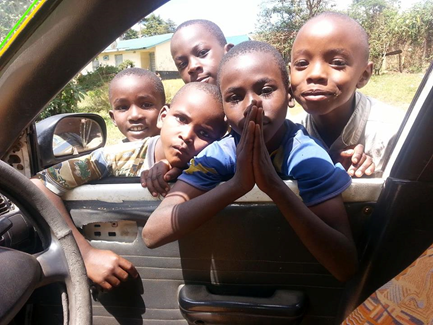 Since Halloween ended, we have been assaulted where ever we turn - retail stores, social media, mail(whatever form) - with invitations or instructions for Christmas celebrations. Lights, sales, trees, gift ideas, more sales and so on and so on. By now, just days before the actual holiday, we are weary of the overload to our senses. We tend to lose sight - buried deep under all the glitz and hype - of the reason why we honor this season at all.
Truly, the birth of JESUS, whenever it occurred, should be a cause for celebration every day. We who love HIM with all of our being should have break out joy and spontaneous worship- our best celebration at the birthday of JESUS-whenever we reflect on this event.
I am not sure when the first time was that I felt the nudge to ask HIM how He wanted to be celebrated on this day where we on earth choose to commemorate HIS debut in our world. Now, however, I always pause before the day to ask HIM! Interestingly, in other years I have spent it on a different continent, with a different group of people I adore, respect and love deeply, but to be clear I do not worship the ones I adore. We flesh out Christmas with food, presents, and all the other trappings that we have come to think of as a must for a good celebration.
As I ask Him each year how He wants to be celebrated, I hear Jesus say that He desires us to do things that reflect HIS character and sacrifice. This year I heard, "Love and heal my people and nations." A tall order! Yet when I saw the expression of longing on HIS face, I knew HE was seeing orphans, single parents, those dying in addictions, the homeless, the isolated ones, thelost, and the prisoners. We bustle to make sure our families feel loved. In the USA, we get caught up in making sure that we are warm, we keep drives and sidewalks free of ice and snow, and that we reach our work deadlines and end of year goals.
Yet when I looked deep into the eyes of my JESUS, I do not see anything of that nor do I see any glitz or bright colored lights,Christmas shows, or decorated trees. These things are beautiful and they are not wrong but we can make them our focus. Back to the question, though, in the midst of all our lovely preparations, as to how we best celebrate HIM. How can we please and bless the guest of honor? I see people reflected in HIS eyes. HE loves people and wants relationships with them. HE wants them to know HIM. We are those who can be JESUS in the flesh,those who will set aside comfort and ease and tradition to touch and celebrate the least and lost ones.
Even when I travel internationally, I try to slow down and see as He sees. In the midst of some of the largest airports in the world, with people so focused on clearing security or finding their next gate, I pause, look at the hustle and bustle,and breath, "Oh GOD, let me see each one as you do." There is always some angst about where will your seat be, and who will be next to you for the nine hour flight. JESUS sees each person when HE is sharing with me how HE wants HIS birth to be celebrated.
For Team Seasoned Heart yesterday, that meant for one of my team, and a fellow beloved missionary, spending four hours in CA Tortilla having a prayer meeting where we shook nations and peoples' destinies. In the evening, it meant burning with passion, worship, fun, and sharing vision with a home group for taking HIS heart to the nations. "The people who walk in darkness have seen a great light." Is.9:2 We are that light.
This year may we cling to HIS goodness and daily seek HIS good pleasure for us to celebrate Christmas in a way that delights HIM.