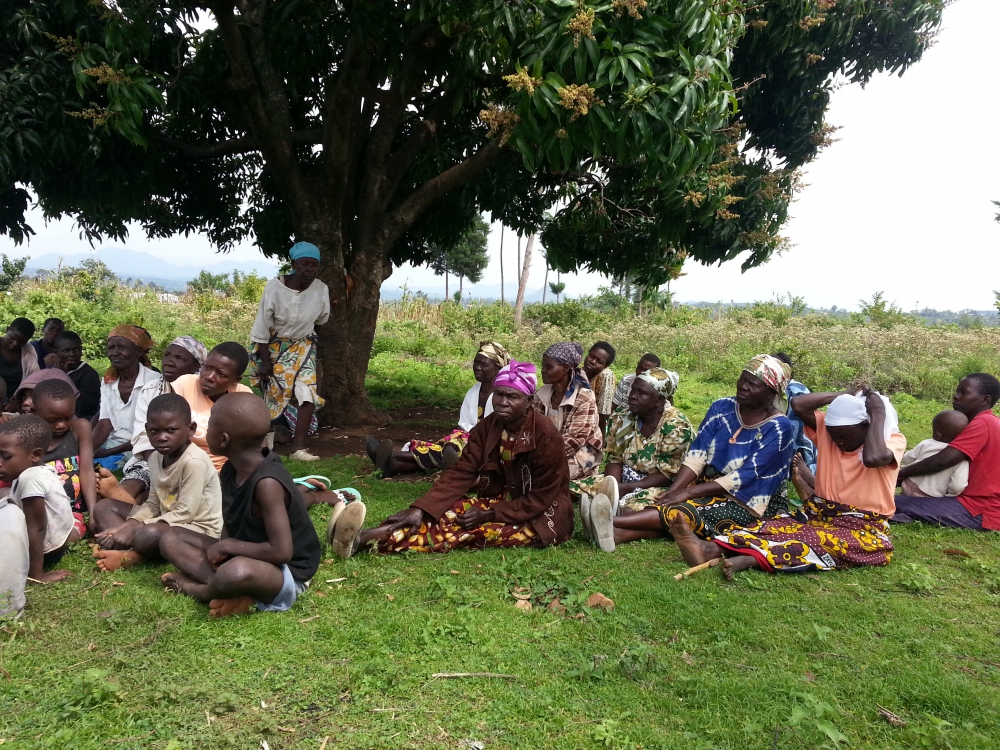 Destination: Church Unknown
By: Hannah Hunter
This weekend I participated in three church services without ever entering an established church. No event planning or preset agenda set this up. In retrospect- hindsight is always better to comprehend - I should have put two and two together. I love organization, order, lists, and a schedule. Toward the end of last week all of these things imploded with a few phone calls and prompts by the HOLY SPIRIT.
Bless GOD I have learned that obedience indeed yields so much. It takes you off the beaten path,on adventures, and into uncharted territory. Add reckless obedience to your bucket list for 2018! You will not regret it. If you do this I can guarantee you will add unprecedented trust to your resume!
Funny how impromptu church services are minus a clock and an agenda, you follow the voice and trail of the ONE who orchestrated them - the TRINITY- FATHER, SON, and HOLY SPIRIT!
Extreme frigid temperatures did not stop the gathering Saturday. The wood stove, our fleece lined slippers, pants, and blankets kept us from frostbite. HE came and brought conviction that yielded repentance, healing that brought fruit and joy, and release from what held us in lies and bondage. At the end of the day, we had church for about seven hours.
Sunday was even more frigid. Since my son who lives in the main part of the house had no car due to an accident, I was without a vehicle. The HOLY SPIRIT prepared me for someone coming to my door. Honestly, I do get excited when angels come in human flesh carrying coffee and food. I never look at the clock to see what time of the day it is nor how long we tarried with HIM. Tissues, blankets, and oil were our props for that service. Hmmm... Are blankets the wall-less church normal? We explored HIS mercy and goodness in the face of pain and suffering. Hope was infused in the cold bodies and jaded hearts in this service.
When the Sunday gathering broke up an offering was given to me. The giver did not want a receipt and wanted me to use it for me. That always sets me a quandary. What does good stewardship look like in this instance and how can it best be used to further HIS work? I set it down and pondered with the LORD. NO clear direction, but many thoughts.
Evening of Sunday as I was preparing for the start of the work week I got a niggling I was to go first thing in the morning on Monday to get a mani-pedi. Boy does my flesh like to be pampered. I brushed it aside. Unless I get a gift card or someone takes me there for a treat I do my own maintenance of nails. With children starving in Africa I cannot bring myself to spend the funds given me. Our parents would parrot this phrase all the time until we tuned it out because we had no true connection. Now I do. Working in Kenya lack of food is always an issue. Yet I did not feel this offering goes to Kenya.
Our winter has been so bipolar here in eastern USA. Monday was to have some warmer temperatures-yet threatening clouds hid whether it would be snow, rain, or ice. Looking at the weather app on my phone I decided it was a good day for indoor office work. Let extreme sports be for the young and lithe! I do not look forward to the slip and slide these conditions offer.
Again I heard mani-pedi. In any close intimate relationship, only a word or two conveys everything. You know the mind and intent of the speaker. The speaker also knows the heart and mind of the hearer. I looked up the salon I do go to on special occasions. They are open by 9:30AM. No storm is to hit yet in that hour. My daughter in law offers her car. Vehicle problem averted. I only have this much cash and I am not using more than that. Website says Mon. – Wed.mani-pedi is at this reduced cost and I am out of excuses. To be perfectly honest, I still had the discussion with GOD until I hit the door of the salon 9:45 AM Monday. [Just an aside, I had enough left over to get a treat for my daughter in law for use of her car.]
By now none of you should be shocked that this was not about the mani-pedi nor the marvelous leg massage with hot rocks nor the neck and back massage with the nail polish drying time. A young, beautiful South American girl who was struggling with her English took care of me. I engaged her about her life. I could feel a discontentment and sadness in her. She is married with no children. She told her husband, "We need meaning. We should move to Africa where people are in need". I smiled and I began to share of GOD's goodness. I shared how when I became a widow I needed a purpose, how HE healed me in body, and took my broken soul (ongoing process, of course) and gave me HIS restored one. I shared one story after another of HIS unfailing love and miracles here and in Kenya. She was so moved. She kept putting her hand over her heart. She said I really picked her up this day for she was wondering and sad about life in general.
I prayed and encouraged her. I hugged her. Rubbed her back and tipped her well. I indeed was a good steward of the resources HE handed me the day before. Although I had lovely purple finger and toe nails, nothing compares to the joy I saw emanating from her eyes, her straightened posture, and her lightened step. I can testify that church was so good on Monday morning you should come check it out sometime. No, I did not add her to my list for those who got saved today. Mission accomplished.
In this year 2018, may you indeed have confidence and boldness to know that you have an answer from your mouth that comes from relationship and knowledge of the WORD of GOD. Be ready for the doors are about to open for you, first here in your home area, and then to exotic places you can only dream of. Hint: (Smile) I can give you that opportunity to preach in this season and in the resurrection season in Kenya where east African nations will be in attendance.
Proverbs 15:23(NKJ)A man has joy by the answer of his mouth, And a word spoken in due season, how good it is!
2 Timothy 4:2(NKJ)
Preach the word! Be ready in season and out of season. Convince, rebuke, exhort, with all longsuffering and teaching.