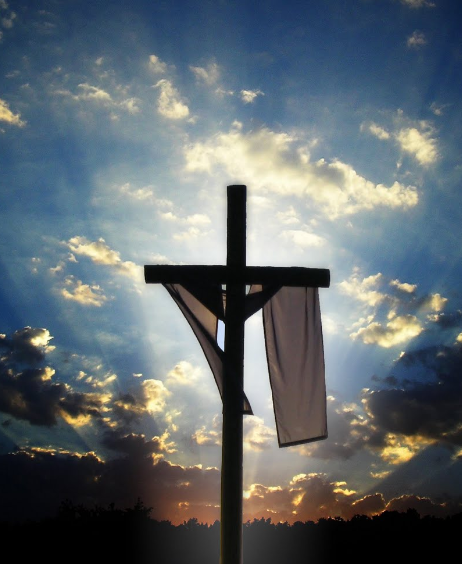 "Freedom isn't free." The over use and, sometimes, bitter use of this phrase takes away from the great importance of what it means. Sacrifice is required. Pain and loss may be a byproduct of sacrifice. No matter how uncomfortable and painful it was for him, Jesus paid that price for us.
The below psalm is a celebration, for all of us, of the freedom that we obtained through Christ's sacrifice. Let freedom ring from the mountains, shout it from the roof tops, and lift your eyes to the cross. No flag or person or song inspires faith in a cause quite like the cross. Let freedom rain from the cross and the Glory flow from sea to shining sea.
Freedom is never free but bought with a price
Freedom's debt was paid in full on that day
Freedom never tasted this sweet
Before that day, it tasted of vinegar and sour wine.
A parched tongue and cracked lips
Longing for some sweetness.
Freedom never rang
Before that day, it was mocked and scorned.
The ears buzzing from the noise of the crowd
Longing for some peace.
Freedom never walked the land
Before that day, it was dragged and carried
The body was beaten, hands and feet pierced
Longing for some healing.
Freedom never saw a day
Before that day, it was clouded by darkness
The eyes blinded with scales
Longing for some light
My country, sweet land of liberty
Let the land and every mountain side
Proclaim and let our Freedom ring
Completed by great God our King.
Freedom's debt was paid in full on that day
Bought with a price far too steep for you and me.