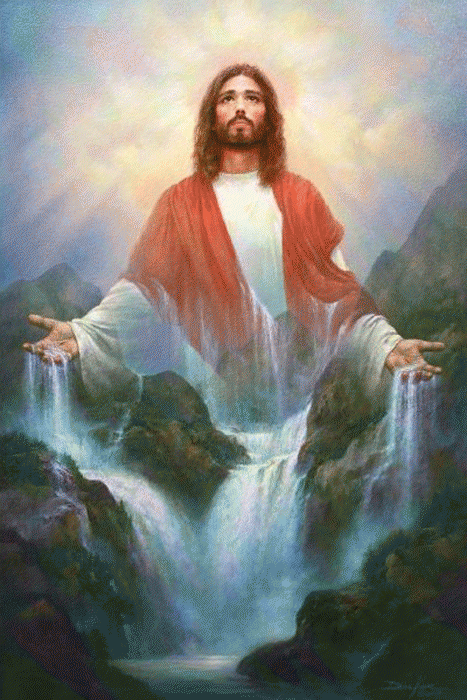 I grew up in the church and hit all the wickets. I did Sunday School, youth group, mission trips, young adult, etc. None of that made me have a deeper hunger for the deep things of God. I walked through life as a good "Christian" boy and, by all appearances, worthy of praise. Not so!
Once, God faithfully and mercifully showed me where I was living in sin and corrected me. I knew what to ask for. "God, please, make me hungry for your Word and draw me deeper in to you." I prayed on many occassions. He answered it and then some!! I don't feel the religious need to study my Bible or set aside a time to pray. That's legalism. My prayer life is constant throughout each day. My worship is the last thing on my lips, most nights, and the first thing in my mind when I wake up. Then there is the inexplicable draw to dive into the Word. It's a need and a hunger that is unexplainable unless you have asked for it yourself. When I follow that need, the Bible and my God come to life even more and I find the Bread that I was starving for.
The below psalm came from a struggle to describe that need. I needed to praise Him for His faithfulness and thank Him for hungering to talk with me and stoking that hunger in me. So, do you dare ask Him to stoke that fire? Do you want the deeper things of God? 'Cause once you drink of the well that never runs dry, nothing else tastes as sweet.
I hear You calling, pulling, tugging, and leading me.
Each step down wakes me up and fills my lungs.
I didn't know I was starving until you fed me.
I didn't know I was suffocating until you gave me breath.
Hear the Silence.
Pulled in my soul.
Tugged by urgency.
Led to the Presence.
The time draws near and I feel you over my shoulder.
You nod and smile and that warms me as much as the fire in front of me.
Write quickly and put it down accurately.
Now is the time to move.
Move into the Word.
Sink into the Deep.
Drown in Living Water.
Brought into Life.
I await Your command and stand at the ready.
Blow the shofar and I will go where You say, "Go."
Rid me of my shortcomings and replace with Your armor.
You be my Strength fueling my arms and legs.
Burn with fire.
Smolder with Passion.
Warmed by Truth.
Rise from ashes.
None can stand against the Glory.
I will follow where You will lead, though the battle commence.
Safety is found in Your arms.
There will I be found.