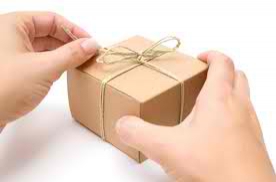 In my experience, we hinder the gifts of God. When we put labels on his gifts, I feel we are putting limits on an infinite gift. I understand that we are trying to understand something but it is coming from an infinite God! We cannot understand the depths or the limits of the gift. There are probably no limits to what a gift has.
"You have the gift of worship!" "You are a gifted healer!" There is so much more that goes into all that. Though we are trying to be encouraging to others, we have the potential to take away from the Giver and focus on the gift! God is everything and anything all at once, don't you think His gifts can entail more than that?
While writing this below piece, I felt God telling us to just stop trying to explain everything and just revel in the gifts He bestows. God is both a knowable and unknowable God. SO, just enjoy what the Creator has given you and walk with Him in whatever He gives, because it could be a lifetime calling or a seasonal calling. That's all, enjoy what your Father has given you!
Stop! In the name of Love!
Why do you try to put Me in a box?
Why do you try to fence Me in?
Don't you know that I am Jehovah?
You label My gifts to explain them.
Yet you limit them with your simple vocabulary.
I am higher than the mountains and deeper than the oceans.
Your words can't describe My vastness.
Stop! In the name of Love!
Don't you want more of Me?
Don't you want Me to fill you?
Don't you know I am the Alpha and Omega?
Just accept My gifts and worship Me!
Use them with laughter and joy.
I have more to give and more to share
I give out of My wealth.
Stop! In the name of Love!
I cannot be contained.
I am known and unknown.
I am the Creator of all things.
Look through My eyes and see what I see.
Listen with My ears and hear what I hear.
I do not fit in a mold and cannot be held back.
You will know My power and tremble!