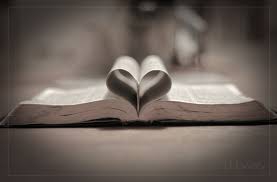 Do you ever just feel the overwhelming sense of love from God? It is in everything He does for us. Sometimes He just overwhelms our senses.
I was given this psalm sitting and observing nature. God's creation surrounded me and sucked me into Him. I imagined what it must be like seeing, feeling and touching all that God has created. I lived in my senses and marvelled at it around me.
When I read the Bible, the same thing happens to me. I am transported to ancient Egypt and watching the Israelites leave and taste freedom. I smell the dust on the air and the singing and laughter is all I can hear. I have stood on the edge of the valley and watched as David slew Goliath. God is amazing.
Read the Bible with new eyes and transport yourself. Take a trip and experience God in a new way!
The Sense of God
Can you see what I see?
Look beyond yourself and look through My eyes.
Observe the color of love.
It's on the skin, on the ground, and in the sky.
Every where is My handy work.
Can you hear what I hear?
Be still and listen to the sound of My heart's beat.
The thumping of My love.
It's in the cry of the babe, on the wind, and fall of the rain.
All creation beats in time.
Can you feel what I feel?
Run your hand upon the ground and feel Me touch your skin.
The caress of My love.
It's soft as fur and tough as nails.
I cover you over all.
My love is all and everything I do.
Never has anything been without.
Never will it be.