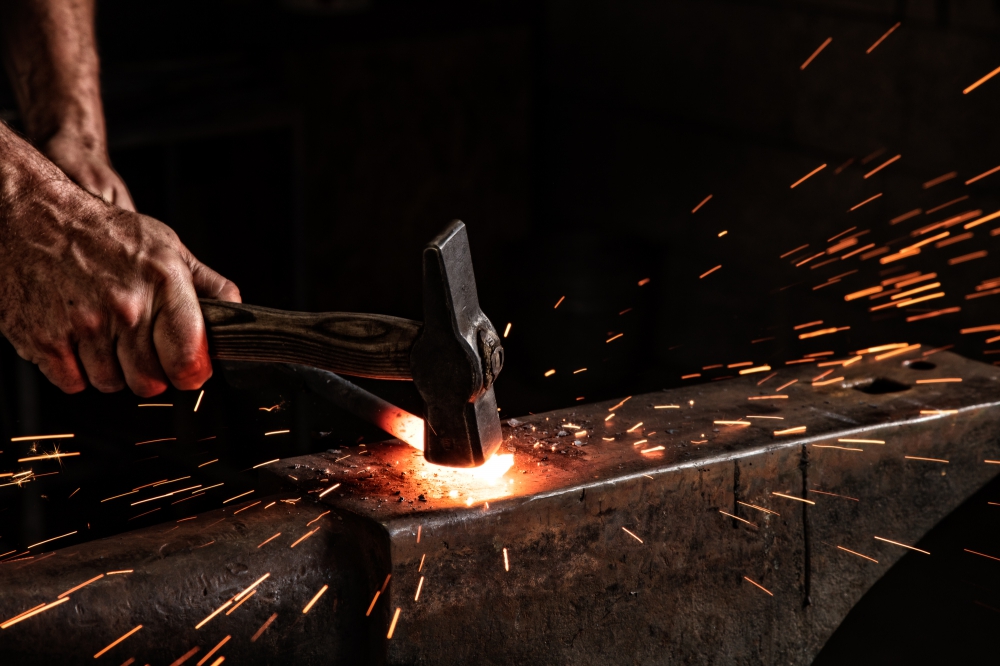 I was dealing with things in my life and, in talking with a friend, I mentioned that I have a vice grip on God's promises. When the enemy was attacking and world problems just felt crushing, I could only hold on to the truths and miracles that I have seen.
While spending time with Him, I felt the need to write a psalm about keeping a vice grip on His promises. I started and as you can tell God had it morph into something much cooler than I would have thought! It is a different take on the "Potter and the Clay" story. To me and in the experiences I have had, this story makes sense and gives me comfort.
I have a vice grip on Your Word.
Cause Your promises hold true.
I grab on with both hands and
I won't let go until You bless me.
I lay on the anvil ringing from the blows.
The rhythmic beating starts to wear me.
I feel the heat and start to change
I can't be used until You shape me.
Forge me, Lord, until I'm useful.
Heat me up until I glow.
Bend and fold me until
I make Your beauty show.
The Master works on me.
Never slowing, never tiring.
He is faithful to keep at it.
Knowing when I need each step.
Hammer and heat
Crush and bend.
Hammer and heat
Refine and mend.
The fire burns low at the end of the day.
The Craftsman hangs His tools up right.
He lets me rest and find my form.
Revealed to Him before I was born.
My metal cools
The heat starts to leave.
My blade is sharp
I am ready to cleave.
Wield me, my Lord
In Your truth and might.
In Your right hand I fit.
Where you keep Justice and right.