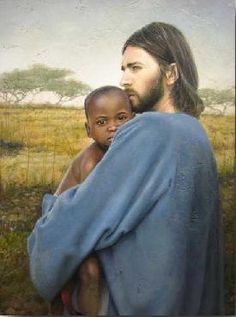 It has been a whirlwind these last few weeks. God has been opening many doors. Yet, I still struggle. Life is not chipper. God has me pouring out and I am left feeling empty. Grace, Mercy, and miracles seem to be flowing freely from Him to others and I don't see any crumbs come my way.
Sometimes, I feel that all I do to God is whine, moan and complain. Bills aren't met and keep piling up. Yea, sure, we have food in our stomach and a roof over our heads but how long will that last? Can't you hear me, God? Are you turning away from me? Stop being silent and talk to me!!
I realize, after my whining session, that He has done much for me. Not in the areas that I think are important but the ones that HE finds necessary. I accept that but it doesn't always alleviate the stress, worry or fear. Those feelings are not of God but I am human, sue me. When the end of the day comes, there is one thing I know for sure: He is still God.
This psalm came when I CHOSE to worship when I really didn't want to. I put on the song, "The Great I Am", and belted out my feelings and was soon overwhelmed by Love. My tone changed, my heart beat and I was at peace. I left my worries for another time and cried myself into His arms. All I have is faith and I can't deny the miracles that I have seen. So, how, then, can I deny that He knows what He is doing? Take courage and push back against the attack.
Mighty is the One.
Moving in compassion.
Great is I Am.
Ruling in righteousness.
I stand in awe.
Singing Hallelujah, Holy Holy.
I can only tremble.
Being in the Presence.
The beasts and the angels,
Worship You continually.
Generous is Yahweh.
Pouring out Love.
I kneel in fear.
Addressing the Most High.
Who am I
When He is I Am?
Rule thy tongue
At the foot of the Throne.
Avert thine eyes
From His face.
I can't help being drawn
To Your heart.
Worry melts away
Hearing Your word.
Mountains crumble
Under the stare.
My cares do the same
In the presence of the great I Am.