Clueless Obedience
By: Hannah S. Hunter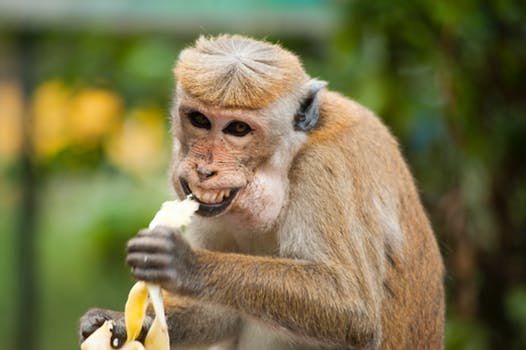 My dear soul sister, Terry, was very much on my heart in the last few days. We are so bounded over our love for GOD and bringing HIM honor. For bringing HIS sons and daughters back home to their true identity and inheritance. We both are laying everything down for the love and restoration of Kenya.
When I got hold of her she was in her bed in her house in Nairobi. She was recovering from typhoid and allergic reaction. Yes we have had our vaccines. It is part of the journey. We take it in stride and keep moving. To add insult to injury she had a thief stealing her fruit from her balcony. He climbed up and unashamedly ate in front of her while chattering intelligibly while she lay watching him from her bed. He escaped over the roof. The police sketch reads culprit is 2 feet tall-3 ½ feet when stretched out. Sporting a long tail! I guess justice will not be served in this case. Lot of monkey business in that town.
I digress! We were sharing how quickly things are spinning out of control, but truly being formed to HIS purposes wrested from the hands of the enemy who has had his way for far too long. Funny how from a sick bed seven thousand miles away, and a small two room loft apt you can pray modern history into being. It just requires repentance, aligning with HIS vision for your assigned region, and something we now coined clueless obedience.
Both of us are trained as nurses. We are taught to use our mind and skills a lot. Medicine is science not abstract creativity. We both share that even when we use our medical skill in Kenya most of it is hearing HIS orders and following HIS lead. With results of healing even when dirty chickens, lack of water, and head scarves are involved. Read my book to get those stories.
Since the soul is the seat of the enemy we indeed need to learn to die to the flesh. We need the dividing of soul and spirit even when making decisions in how we run our ministries and do missions. We often adopt the wisdom of men, the world, and what has worked in the past. The longer I walk with my GOD the less the old ways, formula, and past successes are a crutch to lean on.
To dissect this phrase clueless obedience offends my mind right off. Sorry ladies but clueless conjures up memories of blonde jokes. Or the divas and princesses who have no idea of what life outside their ivory tower look like. Clueless means oblivious, no knowledge, or unobservant! Now to spiritual warriors and seers who see well into the spirit realm ahead and behind this seems like an oxymoron.
Yet in discussion and comparison we realize that we have to shed all prior thinking when facing the new season we are in. The longer you walk with GOD the less you know of all HIS ways. HE created this world. HE knows best what will work. He saw the beginning. There was no beginning for HIM. HE set us here for a mere flash in eternal time on this earth. So yes I welcome being clueless in this season. There is a song that says I know who holds the future, and I know who holds my hand.
As for obedience we know the value HE puts on obedience. He sees disobedience as the sin of witchcraft. A sin punishable by death in the law. Today witchcraft may not be punishable by death, but we see the devastation and destruction of witchcraft. Lest you think that is only in third world countries I challenge you to study what witchcraft is.
So let us determine to take the plunge deep into the river of GOD. Let us commence our swim into the whirlpool of clueless obedience. By that river are trees that carry healing for nations and bear new fruit each month.
Rev.22:1-2(NLT) Then the angel showed me a river with the water of life, clear as crystal, flowing from the throne of God and of the Lamb. 2 It flowed down the center of the main street. On each side of the river grew a tree of life, bearing twelve crops of fruit,[a] with a fresh crop each month. The leaves were used for medicine to heal the nations.