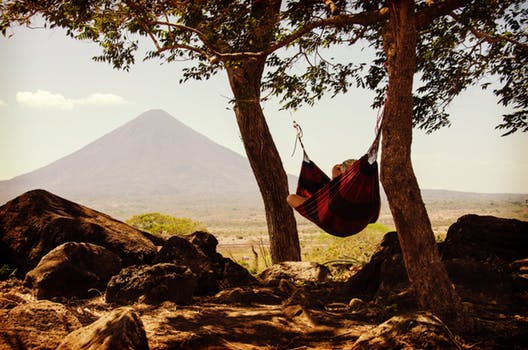 We have entered the Hebrew month of Elul. It has many significant things. I think the one I really embrace is the king is in the field accessible to HIS people like no other season. The formality and protocol of the palace is temporarily suspended.
Not to cause you to stumble with your theology, but I believe it is the month my husband, John, is in the throne room having a humorous time with GOD doing all they can to offend my mind and the way I analyze things. I was going about my business. For ten days I am to be on rest leave or vacay. My team is scattered doing other pursuits. They have worked so hard non-stop preparing, training, and doing a mission in Kenya and all our exploded work in the Philly region since returning from Africa.
Back to subject at hand. I was doing something earthy in my apt when I hear, "remanded rest." Okay so we are back to the oxymoron. I inquired of GOD do we both have the same dictionary? My dictionary shows remanded is not restful in my book. It has to do with being arrested, bail, custody, and courts. None of these words speaks rest to me! Brushes with the law are not my inheritance thank you very much. Excuse me did I hear a hint of pride in that?
I began to realize that rest is what HE was after. Not physical rest because we do that daily plus exercise to keep us limber. I know for some it is a sculpting thing. I just want to be able to move without pain or labored breathing. Also we do much to coddle our soul- entertainment, socializing- no lack of opportunities here. Especially in ministry we pour out of our spirit almost non-stop. We tend to see every call, encounter, social media connection as venue to pour out HIS love and hope.
HE chose the rest just as HE chooses fasts. No one can tell you how it should look or be structured. HE hand crafts the ideal remanded rest for each of us. It had to be remanded. HE reminded me the court of heaven is a legal and real place where justice is meted out. HE said if I did not call it remanded rest you would think it is optional. Yikes. Does this come under disobedience to the judgment of the court? Only in the court of heaven is rest part of remandment- yep that is a word. Mark 6:31(NLT) Then Jesus said, "Let's go off by ourselves to a quiet place and rest awhile. Many times in the New Testament we see JESUS going off to be alone with HIS FATHER.
Reading the signs of the time we realize this month, Elul, is time to also repent, fix what is broken, and bring an order to our lives for the New Year is on the horizon. Remanded rest is giving us the pocket of time to do just that so we are ready and raring to go into the next season of victory with all logistically in place. We shall have all we need and more.
I was praying with my team when I saw a light shaft from heaven. All of a sudden so many weapons poured through this shaft and landed on the ground in front of me. I had the impression these are everything you will need for the next seasons- weapons and supplies.
FATHER I pray everyone who is reading this will take their remanded rest. YOU will show them how that looks, length the time, and what needs to be shaken loose, re- aligned, added, and who is to be holding their hands and marching beside them when the New Year arrives. Thank YOU for being so faithful. Victory in YOU will be our portion. In the precious name of JESUS we pray. Amen and Amen.