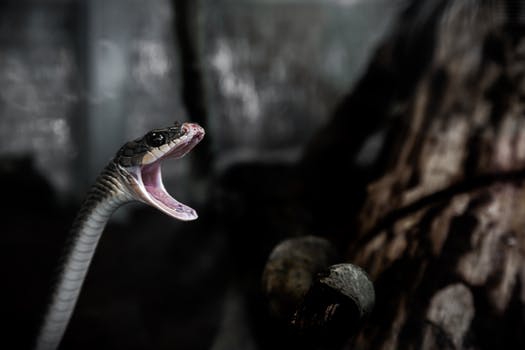 Luke 10:19 I have given you authority to trample on snakes and scorpions and to overcome all the power of the enemy; nothing will harm you.
I was stateside and helping to care for my sister who was fighting a life threatening illness. She required tube feedings and assistance with walking to the bathroom. She loved when I regaled her with stories of my adventures in Kenya. We would laugh and think of the -at times-dangerous adventures from the safety of our American houses.
Although when you plan missions you focus on the goal of bringing hope and healing to those you will encounter. Yet adventure always finds you in other lands. Partly because of difference of culture, and part because of clashing of supernatural forces.
Once my sister was comfortable and sound asleep I went to my room leaving on the baby monitor so I could hear if she needed me. I sat on my bed and began to pray for my Kenyan team. Mission Team for Christ headed by my son Dan Ombija had a mission that weekend. Since it was late fall we had turned our clocks back so I knew it was eight hours ahead in Kenya. It morning in Kenya.
For the weekend the team traveled by foot into the bush. There were no roads or funds to hire a car. Lack of funds does not determine obeying and going on a mission. It may just alter some comfort measures.
At night there is the danger of robbers, lions, scorpions, and snakes. There are times at nights we encounter bodies dumped in the middle of the road. Also when on foot we have had people jump out at us. Fortunately I am surrounded by men and angels. Most of them were just trying to sell illegal charcoal under cover of darkness when government men are asleep.
Pit vipers and mambas often are shy and stay out of your way, but if you tread on them in the dark they will bite. Immediate treatment is needed. A person cannot run or walk for help or it will cause the venom to course through your blood and be fatal. Lack of lighting and roads increase chances of encounters.
Just an aside tale that is truth not imaginary. Sometimes snakes are the pets of a witch doctor. He feels it in his spirit when it is killed, and comes running with a violent reaction. Samwel, the prophet on the MTC team, had such an experience. As a child he already was seen as a person of power and a leader. One day in the school yard a snake came and began to attempt to strike the children playing. Samwel killed it.
Very quickly after that the principal of the school who was not on the premises came driving recklessly on the grounds and demanded to know who killed his snake. In doing so he exposed his true self. Samwel received a severe caning at the hand of this man.
The team worshiped as they walked. "Jehovah has the Final Say"- a team favorite. Worship and laughter pierce the darkness and is always a staple when on missions.
Arriving at the tribal village the team began the service. As they were speaking a venomous snake sent by the witch doctor slithered toward them. I am always amazed when we are in these situations I do not see nor feel fear. There is a calm and assurance on these men that not only amazes me, but permeates all who are around them.
Without missing so much as a beat they took authority over it, killed it, and finished the service resulting in salvations and deliverance.
Such a story we may never have to tell here in our land yet we have so many traps fraught with danger and derailment. Dear ones all we have to do are open our social media or hear the news to pull us deep into a maelstrom.
Blessed are we to have the written WORD to flee to for hope and serenity. When JESUS spoke the above words HE was sending out his disciples to the world HE knew would be hostile. Yet we are the ones who carry life- eternal and hope filled.
FATHER thank you for putting us here in this moment in time. Thank for the days ahead as we celebrate your feasts. May we draw closer and higher to YOU and YOUR purposes for us. We wait with great expectations. Thank you. We love YOU. In the precious name of JESUS we pray Amen.